Problems at home?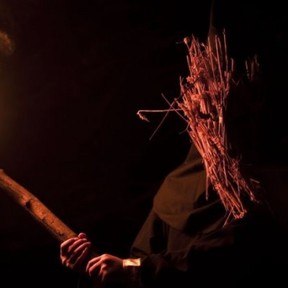 Family getting you down?  Don't take that stress to work with you, especially if you're meant to be a discreet hitman.
Jay (played with an exceptionally short temper by Neil Maskell) has been living the good life for a long time, on the proceeds of his past, but now the money's all but gone.  When Gal (Spaced's Michael Smiley) tells him his money worries could be gone if a certain 3 people were made to die, he doesn't take that much persuading.
On the surface, and indeed for the bulk of the film, KILL LIST is a gritty English "one last job" drama.  Irish cinema put out a bunch of these in the mid 2000s, they were all brilliant and they all probably starred Brendan Gleeson.  A lot of KILL LIST feels like those jolly road movies, with nothing going to plan, mysterious meetings, and every other word being a swear.
What's different here, however, is that the experience is completely without comic relief.  The few jocular exchanges that might have humanised the leads are buried in a jarring, unnerving soundtrack, seemingly intent on keeping the viewer permanently on edge. KILL LIST is a pretty brutal film, and at times can be quite unpleasant (just because Jay needs, in disgust, to watch the kiddy porn he's found in the possession of one of his targets, does that mean we have to listen to it?)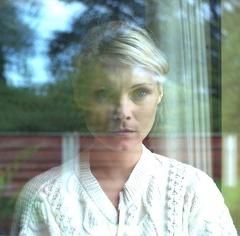 Like FROM DUSK 'TIL DAWN, there's much more to this than the opening caper, however.  There are numerous little moments throughout the film that seem strange or incongruous, and by the end, you will probably be left with questions.  Answers are out there, but it's up to you what to make of them.
Writer/director Ben Wheatley's KILL LIST has polarized critics like Marmite.  It's certainly an ambitious piece, but when the third act swings into view, you'll know whether you want any on your toast.