LIFE JUST IS, the debut feature from British director Alex Barrett, is an amiable drama following the lives of several university graduates in their mid-20s. Attempting to illuminate larger themes through the specific concerns of a host of characters, the film achieves this fairly well – even if you want to give some of the characters a good shake.
The film has a rather ballsy opening, during which our roster of well-spoken graduates bemoan, at what seems like great length, the predictability of a film they've just finished watching. That's fighting talk, right there. Fortunately, the film largely avoids face-planting into the hubris it risks after this. A group of young friends are used as avatars for the problems Barrett wants to deal with: Jay (Jayne Wisener) struggles to commit to Bobby (Paul Nicholls) for fear of being hurt again; Tom (Nathaniel Martello-White) and Claire (Fiona Ryan) struggle to deal with a mutual attraction and Pete (Jack Gordon) has an existential crisis of non-faith.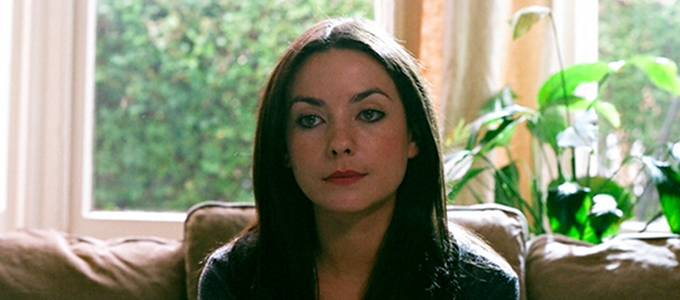 The film is relatively low-key, featuring no non-diegetic music and locations no more exotic than the street outside the houses our characters share. Avoiding clichéd dialogue, a lot of Barrett's scripted interactions between the friends feels like it rings true. We're genuinely interested in what decisions they will make, regarding the various forks in the road they seem to be offered during the week in which we follow them.
… we are led to believe all these folks have university degrees, yet they seem to do very little but mope …
Any problems seem to arise from the slightly self-pitying attitude displayed by the fortunate individuals we're following. It is hard to sympathise with the existential and adolescent issues facing the protagonists – we are led to believe all these folks have university degrees, yet they seem to do very little but mope childishly about their problems. This is obviously part of portraying the difficult route into adulthood, but it does make engaging with the characters' concerns somewhat challenging. Although Jack Gordon gives a fine performance as Pete, his arc feels severely out of place and there are a number of minor strands that feel left hanging.
LIFE JUST IS is a decent film, possessing wit and intelligence (alongside some above average acting) but it will be hard for the film to persist in the memory, as a result of the slightly whiny concerns of the otherwise very likeable characters. The film is a decent first stab, with believable individuals portrayed well by most of the ensemble cast, but their future roles and Alex Barrett's next feature will probably be more interesting than LIFE JUST IS.
Book tickets here for the world première of LIFE JUST IS, screening at Edinburgh International  Film Festival  on 23 Jun at 15.15