Gergely Wootsch's THIS IS NOT REAL was the "Best Animation" winner at this year's Norwich Film Festival. We spoke to Wootsch about his influences as a scholar of the obscure, and his plans for the future.

Rosy Hunt: Can you tell me a little about your background?
Gergely Wootsch: When I was younger I wanted to be a pianist but one day I woke up and I found myself immersed in the world of the computer generated. I'm not sure how or when that happened. I did my BA in Computer Animation and went onto do a masters at the Royal College of Art in London in animation. I had a really great time there, I tried to spend my two years at the RCA the best I could to push myself into uncharted territories. I also wanted to make a short film, which resulted in THIS IS NOT REAL.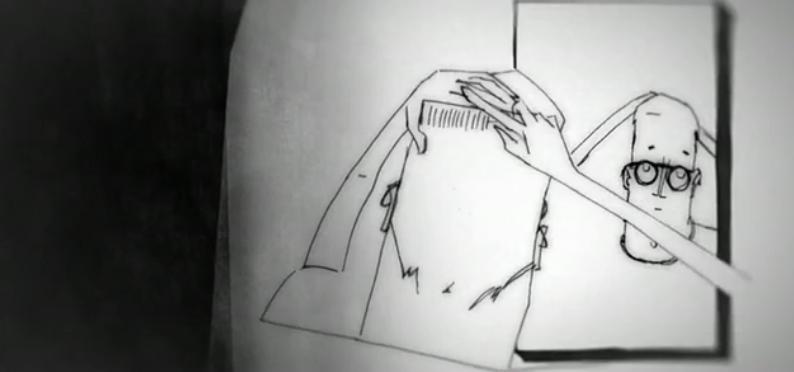 RH: Could you let me know what your artistic influences are, old and new?
GW: I guess it is a really mixed bag. Both of my films I animated so far are rather sombre, I realise, and it surely has to do with the fact that I love the work of David Lynch (TWIN PEAKS, ERASERHEAD and LOST HIGHWAY, not necessarily in this particular order). Hal Hartley's TRUST is one of my favourites from my teenagehood, alongside Spielberg's EMPIRE OF THE SUN. Then there are the likes of Don Hertzfeld, The Brothers Quay, David O'Reilly, or Sean Pecknold… or Adrien Merigeau… To be honest, I always found it a bit overwhelming the sheer amount of greatness out there to admire.
RH: What plans do you have for your next work?
GW: As of 2012 I joined the the superb team of Beakus, a London production company as a director. I also have a few pending projects, amongst them hopefully another short film which I am currently developing.
RH: Finally, what advice would you give to a young person starting out in animation?
You have to invest a lot of time and effort into animation, it is such a slow process! So make sure you are really willing to devote to it. And if possible, try to get some industry experience, it is really invaluable.
For more of Wootsch's art visit http://blog.gergely-wootsch.com