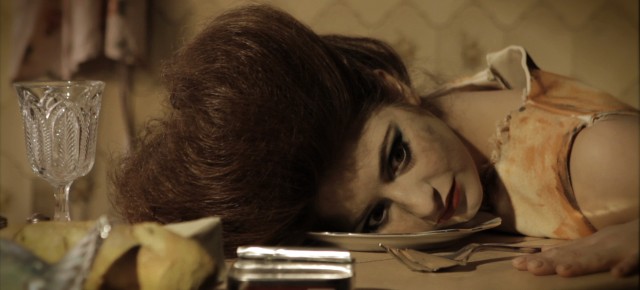 If the name of London's Underwire Festival suggests support, then the prizes carried by the 2011 awards in each category back this up: for example, 5 rolls of 16mm Kodak film stock for Best Cinematographer, Annika Summerson, and training from VET Post-Production & Training for Best Editor, Ling Lee. Dedicated to "showcasing the raw cinematic talents of women", Underwire ran for its second year at the Shortwave Cinema, Bermondsey last November, and London Short Film Festival audiences had the chance to see the award-winning films again at Shortwave on 14 January.
The jewel in the awards crown is OUR ORDERED LIVES, for which Christine Entwistle won Best Director. It's a multi-faceted portrayal of a pivotal moment: the assisted death of a woman suffering dementia. A way of life and a relationship are distilled into telling and sensorily evocative details and the title comes from the hymn "Dear Lord and Father of Mankind", present in the film both in a Salvation Army band rendition and as a touchstone for memory when it is tentatively sung by the dying character. "…Let our ordered lives confess the beauty of Thy peace" – the quest for a divine peace described by the hymn is the background to both the order of a burdensome domestic routine and the disorder of dementia, in which there is no rest for those affected. Does death bring peace to the heroine? At the opening of the film she is running; she ends at the gasp of a vast Cumbrian landscape. Is it sufficient space to hold both her grief and release?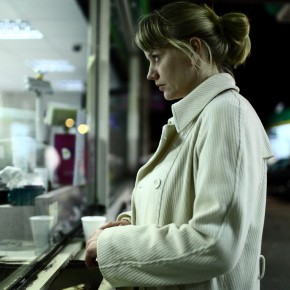 NOCTURN is notable for winning both the Best Producer award and the XX award, a prize for best female character. A subtle film set in the small-hours world of a 24-hour petrol station, a thirty-something insomniac embarks ambivalently on an adventure with a young couple in a car. Contrasting two different ages of woman, the two leads provoke and wordlessly appraise each other whilst a young man watches in the background.
Pleasingly twisted live dolls inhabit shabby-chic music video, House (Best Cinematographer), and the programme also includes a tale of teenage appetite, First Bite, (Best Composer), Nepal-set documentary, Himalayan Sisters (Best Editor) and family drama, starring Kerry Fox, Morning Echo (Best Screenwriter).
Watch the Underwire space for further interesting female protagonists in 2012; the organisers will be selecting a film at LSFF for the Underwire Award for Best Female Character and that filmmaker in turn will join the jury for Underwire's 2012 XX Award.
Jo Shaw is a film maker and animator currently based in Glasgow.