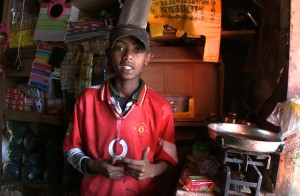 In most areas of rural Ethiopia, there aren't many opportunities for young women beyond farming, marriage and motherhood. The little town of Bekoji is the exception that proves the rule. Jerry Rothwell's documentary, TOWN OF RUNNERS, introduces Bekoji as the hometown of many famous Olympic champions including Kenenisa Bekele and Tirunesh Dibaba, and the man behind the scenes is Coach Sentayehu. Although he's unwilling to take the credit for the astounding talent that has emerged from Bekoji, it's Coach's inspiration and encouragement that has driven so many young people to succeed.
A long term partnership has already been established with the University of Brighton's Chelsea School of Sport. Touring the school's well-equipped gym, Coach teased, "You have all these machines – so how come you don't beat us?". Back in Bekoji, the runners train on the grassy hills, the red soil and soon, their feet will be pounding the tarmac on a new Chinese road, leading to the capital Addis Ababa.
"Vomit and keep going!" Coach calls out, as he shepherds the kids through the trees. It's a mixed ability lot – but he never writes off a would-be athlete. He's reluctant to acknowledge any "secret" to his technique, but it's plain to see that he makes every able bodied child feel like a potential champion, no matter how many times they fail. TOWN OF RUNNERS follows Alemi Tsegaye and her friend Hawii Megersa, two good-natured and determined young athletes, as Coach supports their graduation to separate running camps. The government run camps offer intensive training, f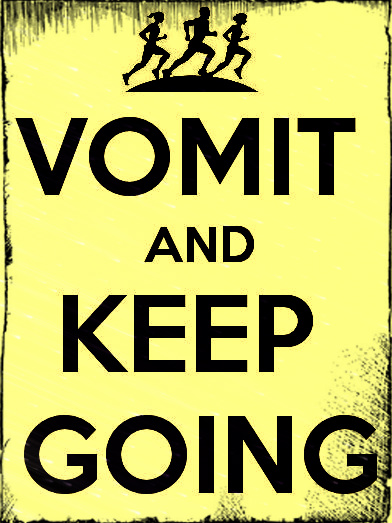 ood and shelter, education and even a small wage. Sadly, the schools often prove financially unsustainable and the students find themselves sleeping in half-built concrete digs, spending their scant wages on food.
Coach's training is informed by his footballing background, and during the Q&A following the screening at Cambridge Arts Picturehouse, his techniques were praised superlatively by athletics experts in the audience, who eagerly requested some in-depth training tips. Coach responded to all questions via his translator.
"We use a small hill for endurance training," explained Coach. "From bottom to top it's 400 metres. When they go up, they're a bit fast. When they climb down, they do a slow pace to gain energy. Those who are running a marathon run up the hill 20 times.  For an 18 year old who is training for a 1000m-1500m race, 15 times is enough. Runners training for a 400m race should spend 40 minutes on a separate hill which is 80m high. I don't count the journey downhill as that is a rest!"
In a deprived village, why don't the athletes train barefoot?
Coach and Rothwell explained that in Ethiopia, the vogue is reversed. Eddie Izzard trained barefoot in Addis Ababa but a kid from Bekoji would never think of running unshod. It's true, though, that Bekoji depends largely on donations of trainers  – visit the film's website to find out how to donate kit.
How does Coach work with a mixed ability group?
"The fast runners go at the front so that the slower runners are inspired to pick up their speed," explained Coach. "Although I have big groups, I always give individual support.  Absolute beginners run separately."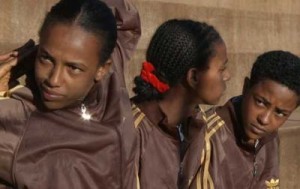 What happened to the girls' running camps?
"Alemi's club have had more money, and ran this weekend," said Rothwell. "50 out of 52 left [Hawii's] club, which collapsed as there was no community backing."
How will the new tarmac road affect the running culture in Bekoji?
"It opens doors for athletes, who can then win on tarmac," says Coach.
Does Coach like any other Kenyan coaches?
"I don't know their numbers," replied Coach. "The only way to meet them is to work hard, and see them at the Olympics". He isn't exaggerating – when asked if he has coached any famous Olympic runners, he reels off a long list of names.
TOWN OF RUNNERS is both a coming-of-age film and a wonderful tribute to the indefatigable level of self-belief common to the young people in Bekoji, who join two hundred others to train every day at sunrise – a testament to Coach Sentayehu's infectious dedication and optimism. Nearly all of the Cambridge audience rushed down the aisles to shake Coach's hand before they left the cinema.
If you are interested in fund raising for the TOWN OF RUNNERS outreach projects in Bekoji, contact info@townofrunners.com