As awards season comes into full swing, prompting many a cheer and an eye-roll, it's the time of year for TAKE ONE to jump on the bandwagon. As last year, the TAKE ONE writers have voted on the following categories for the calendar year 2012: Best Feature, Best Documentary, Best Short and Best Festival (besides CFF) as well as some one-off awards from individual writers. Films had to have been screened at a 2012 festival or screened theatrically in 2012 having previously screened at a festival. Do you agree or think we've criminally overlooked something? Let us know in the comments.
(Cover image by Harry Hunt)
---
Best Festival Feature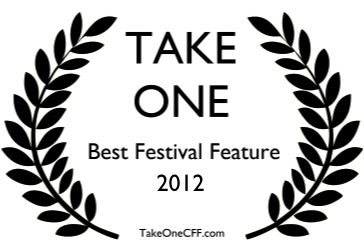 The first ever Kenyan submission to the Academy Awards opened both Film Africa and the Cambridge African Film Festival in 2012. Telling the story of young Mwas, who journeys to Nairobi in search of fame and fortune, the seedy underbelly of the Kenyan capital soon traps him in a vortex of crime. Putting a distinctly Kenyan spin on a classic tale, TAKE ONE declared it "a heartbreaking saga that will cross cultural boundaries with aplomb" after its Film Africa screening.
Runners-Up
httpvh://www.youtube.com/watch?v=nRjBLAnx2jU
---
Best Festival Documentary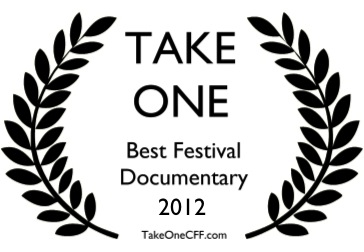 Read Toby Miller's in-depth interview with Guy Davidi, co-director of 5 BROKEN CAMERAS, for TAKE ONE.
Emad Burnat's firsthand account of non-violent resistance in Bil'in, a West Bank village threatened by encroaching Israeli settlements had a profound impact upon all those watching. Screened at CFF2012 and now nominated for an Academy Award, TAKE ONE declared it "an extraordinary piece of guerilla film-making which has time among the brutality to establish family life and a village living in desperate circumstances."
Runners-Up
httpvh://www.youtube.com/watch?v=q_93nOqwmhU
---
Best Festival Short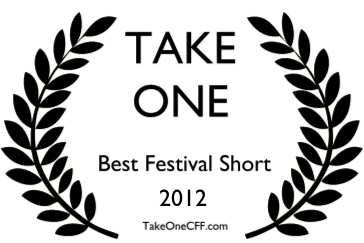 With BOBBY YEAH Robert Morgan engages compulsively with the "poesy en masse", reaching back across the aeons to draw on myriad atavistic symbols. Just as Francis Bacon fractured his work into separate panels, confounding any imposition of binding narrative, BOBBY YEAH unfurls organically and inexorably in an act of artistic auto-trepanation, encouraging a visceral and deeply empathetic response in the viewer.
Runners-Up
httpvh://www.youtube.com/watch?v=jaS_S5Gt7L0
---
Best Festival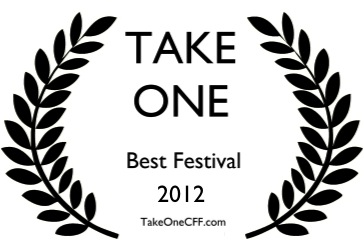 In 2012 CAFF (runner up in these awards to Brighton in 2011) delivered a program that far outstripped its modest timeframe and budget. The program featured our Best Feature winner NAIROBI HALF-LIFE in addition to one of only three UK screenings of the extraordinary Cannes-featured LA PIROGUE. Throughout the week there were also Q&As with filmmakers including Nigerian director Tunde Kelani with MAAMI. Also featuring two superb sets of shorts, CAFF was the little festival that could.
Runners-Up
httpvh://www.youtube.com/watch?v=qFhuJRY5-C8
---
One-Off Awards
Best New Filmmaker
ALEXANDER TUSCHINSKI
(awarded by Rosy Hunt)
~
It was Only a Dream Award for the Stupidest Plot Twist
THE TWILIGHT SAGA: BREAKING DAWN – PART 2
(awarded by Edd Elliott)
~
Most Superfluous Film of the Year
GREAT EXPECTATIONS
(awarded by Gavin Midgley)
~
Most Divisive Film of the Year
HOLY MOTORS
(awarded by Gavin Midgley)
~
The Award for Best Imitation of a Sand-blasted Rock Formation
DANIEL CRAIG IN SKYFALL
(awarded by Martin McGuigan)
~
The Uncle Ben Award For Least Necessary Franchise Reboot
THE AMAZING SPIDER-MAN
(awarded by Ed Frost)
~
The Marlon Brando Award For Best Acting
MADS MIKKELSEN
(awarded by Ed Frost)
~
The Adam Sandler Award For Crimes Against Cinema
JACK & JILL
(awarded by Ed Frost)

---