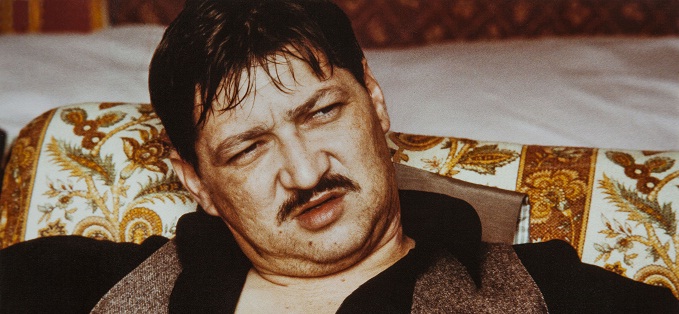 This year's New German Cinema strand represents a new mood of confidence in German cinema, and traces its evolution from the early days of the Oberhausen group to welcome and embrace contemporary film-makers such as DOWNFALL director Oliver Hirschbiegel, who is known for elevating well-trodden historical drama into works of high art.
On the first day of the Festival we speed back into the 90s with Andreas Dresen's AS WE WERE DREAMING. Fans of Irvine Welsh will particularly enjoy this febrile coming-of-age tale set in a Leipzig suburb, following a gang of delinquents as they pitch headlong into a reunified Germany. Towards the end of the festival we foray further back, when the German programme offers previously unseen footage of the hellion Fassbinder in his friend Christian Braad Thomsen's TO LOVE WITHOUT DEMANDS.
For those who prefer a more naturalistic cinematic style, on Friday 4th you can see newcomer Juan Schnitman's dramatic handheld character study THE FIRE, in which a young couple's relationship echoes the societal turmoil of the State of Argentina; and on the evening of Saturday 5th CFF will screen Sonja Heiss' drama HEDI SCHNEIDER IS STUCK, whose astute and sensitive treatment of mental illness and drug dependency is offset by a mercurial sense of humour.
If you enjoyed HEMEL don't miss Sacha Polak's new feature ZURICH…
This is balanced neatly by a feature debut from filmmaker Janina Herhoffer, who fixes a keen eye on the human craving for balance and individuation amidst the maelstrom of modern life. Herhoffer follows the example of Wim Wenders, who for the past ten years concentrated largely on documentary and essay films before his recent diversion into 3D drama. If you've ever trained for a half-marathon, counted your five a day or studied NLP, you'll glimpse yourself in her documentary AFTER WORK on the 10th September. Herhoffer's careful compositions present a variety of after-work classes as microcosms of social dynamics – from the awkwardness of the ballet straggler to the triumph of the middle-aged gymnast and the solipsism of the teenage wannabe rockstar.
If you enjoyed HEMEL at the 2012 Cambridge Film Festival, don't miss Sacha Polak's new feature ZURICH, with which she begins to make her mark as a true auteur. This portrait of a woman in torment screens on the penultimate day of the festival, and reunites Polak with writer Helena van der Muelin. ZURICH paves the way to Polak's next project: a dramatisation of the romance between Virginia Woolf and Vita Sackville-West.
Any cinephiles who enjoy the features on this strand and who one day find themselves in Berlin Neukölln should seek out programmer Verena Von Stackelberg's WOLF KINO, a nature reserve for international cinema which also hosts workshops, exhibitions and myriad social events. Visit http://wolfberlin.org/ for further information.
httpvh://youtu.be/Evw09bKGSjM