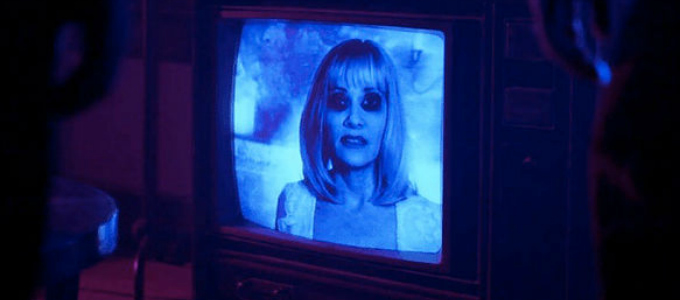 If you love the slick bargain-bin mumblecore of Kevin Smith, the darkly comic fantasy of "Stranger Things" and the sheer pant-wetting terror of ghost trains at the funfair, you should definitely take a candy coloured trip BEYOND THE GATES: where HELLRAISER meets JUMANJI.

Following the unexplained disappearance of their father, two estranged brothers reunite to liquidate his business: an independent video shop. As nerdy neurotic Gordon and sofa-surfing slacker John rummage around their dad's back office, they find an interactive VHS board game that seems to offer a portal to a perilous other-world. Staring into the void of the haunted gateway, the brothers soon realise that they must risk their lives to save their father's soul. Sit back and enjoy this throwback to all your 90s favourites, and look out for some inventive riffs on the usual corn-syrup carnage – and a guest appearance from the mesmeric horror legend Barbara Crampton.
IFC Films brings BEYOND THE GATES, directed by Jackson Stewart, to select cinemas, VOD and digital platforms on December 9 under its IFC Midnight banner.
httpvh://youtu.be/-zx0OZAXUac