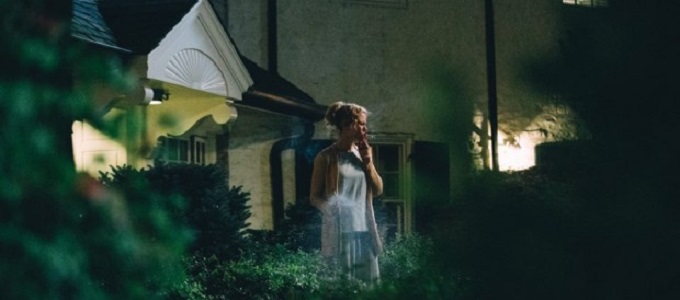 Yorgos Lanthimos delivers spectacularly with THE KILLING OF A SACRED DEER, his second British made film and his sixth feature. For those familiar with Lanthimos' previous work – particularly THE LOBSTER, the film which brought him into the realm of the British mainstream – THE KILLING OF A SACRED DEER will offer everything you expected, and everything you could never have imagined. It seems an impossible task not to compare this film to his previous work; it looks as though Lanthimos hit his directorial mark with THE LOBSTER and he appears to be running with it – more to the benefit of us. SACRED DEER is positively bathed in Lanthimos' familiar bleak tone, dry, minimalistic dialogue, and beautiful cinematography.
Though presented primarily as a drama, SACRED DEER plays more like a psychological thriller bordering on horror; Lanthimos' work really finds a home here as the new genre amplifies the dark and subtly sinister undertones of his distinctive style. Stark dialogue goes from darkly humorous to threatening, and purposefully flat performances are transformed from alienating to outright fear-inducing. The end result is nothing less than chilling.
It's plain to see that the film's plot is a path well-trodden, particularly when looking at the film as a psychological thriller; however, Lanthimos' take is unique enough to ensure the central storyline doesn't stray into the territory of predictability. Furthermore, this more familiar and less ambiguous story, especially compared to those of Lanthimos' previous films, will likely be warmly welcomed by mainstream audiences.
The subtext is perhaps more important than the plot: within SACRED DEER it's the idea of family that's placed in the crosshairs. Lanthimos uses the film as an opportunity to take a scathing look at 'family' and examines the subject down to its very foundations – and the results seem bleak. Everything from sibling rivalry to parental manipulation is put on display and warped to extremes. The idea of 'father figure' will never be the same again.
The level of precision in the crafting of this film is astounding: the cinematography (if somewhat Kubrickian) is of the highest order and the sound-design cannot be overstated. At times he keeps us uncomfortably distanced, at others dangerously close; the sets are made to seem dark and maze-like, angular and threatening; every shot has its place and not a single one is wasted. The musical score alone, which ranges from shrill, nerve-wracking strings to startling, booming crashes, may well inspire more fear and be more thrilling than most blockbuster thrillers manage in their entirety.
By the end of SACRED DEER, what we are left with is an idea of a director whose skill and thoughtfulness suggests a strong career with the distinct possibility of breaking through to the realm of the auteur – that, and an unforgettable film experience.