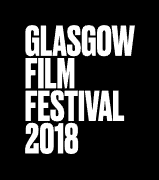 It is something of a cliché at this point to talk of the distinctive style of Wes Anderson. However, it's hard not to when presented with a film that combines that precise style with one of his most idiosyncratic tales of recent times. Muttrise Kingdom? The Life Canine with Bryan Cranston? Although ISLE OF DOGS doesn't quite scale his recent heights, this engaging stop motion animation is full of humour and warmth that is surely difficult to hate.
The story follows a group of stray dogs, exiled to an island just off the Japanese mainland due to the perception that dogs are carriers of a wildly virulent plague. A young boy, and adopted nephew of the mayor, searching for his canine best friend, Spots, goes against the dystopic and authoritarian powers of his uncle to progress his quest on the island. Leading this literal shaggy dog story is Bryan Cranston as Chief, with the rest of his pack voiced by Ed Norton, Bill Murray, and Jeff Goldblum.
If someone had said at the conclusion of Breaking Bad, with Cranston lined up for numerous feature films and stage roles, that his best role since graduating from Vince Gilligan's masterful drama would be as a stop motion stray dog, it would have seemed safe to claim they were barking up the wrong tree. However, Cranston's voice work here anchors the rest of the cast. He – and the animation itself – conveys anger, sorrow and determination to redeem his scarred character. The humour woven in, particularly by Jeff Goldblum's role as Duke, also underscore some very heartfelt moments with a witty levity Anderson's scripts have become known for.
There will be whispers, not of cultural appropriation but perhaps mild ignorance. The Japanese dialogue is unsubtitled, meaning the Japanese characters are essentially voiceless. Japan presented is a hodge-podge of gentle dystopia and chocolate-box-stereotypes. However, this is nothing Anderson has not done to similar visual effect in MOONRISE KINGDOM and THE GRAND BUDAPEST HOTEL. The Japanese dialogue being untranslated (save for interpreters or machines) serves to highlight the numerous misunderstandings and ignorances that have led Anderson's fictional society to the point we see in the film, and between the characters. Despite the numerous oddities of his recent work, ISLE OF DOGS is very off-the-wall, with the visual idiosyncrasies turned up to eleven.
Naturally, that inventiveness is also utilised extensively with the stop-animation framework getting a run out for the first time since Anderson's debut in the medium: 2009's FANTASTIC MR FOX. The characters are not wrapped in cotton wool, and this is probably the most violent feature Anderson has overseen, not afraid to put the mutts through the wringer. In that regard, there is a slight Watership Down feel, in terms of the peril and the quest-like nature of the story.
ISLE OF DOGS is perhaps the best illustration of the whimsy inside Wes Anderson's head in recent years. For some, it will veer too far away from the MOONRISE KINGDOM template, which conveys that same sense of playful inventiveness and innocent connection in a more immediately relatable story. However, for those who engage with Cranston's broken but loyal and engaging mutt and company, it is an absolute joy.
ISLE OF DOGS received its UK Premiere at Glasgow Film Festival.
Go to GlasgowFilm.org to see the rest of the program.