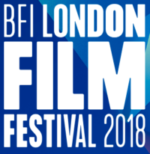 One is always sceptical when it comes to festival buzz films. Our modern tendency for over the top enthusiasm for newly released films very often leads to disappointment. That is not the case for the recent winner for Best Film at the Venice International Film Festival.
Five years after his major Oscar win, director Alfonso Cuarón comes out of his hiatus and gives us the most personal film of his career, ROMA. Taking us back to 1970s Mexico, the film tells the moving story of Cleo (Yalitza Aparicio), a maid working for an upper middleclass household, whose character is based on the director's own childhood maid.
The film starts out with a series of classical expositional scenes which gives its spectators all the information required through visuals rather than dialogue. Cleo, our hardworking protagonist, is introduced and we learn about her life within the family she is working for. She cleans, cooks and is, in every sense, like a mother to the three children she takes care of. She is one with the family even though the adults firmly treat her like a maid. In contrast, we are also presented with Cleo's private life. She goes to the cinema with her friends and enjoys intimacy with her boyfriend. However, a series of occurrences lead to the dismantling of the stability in Cleo's life, all while revealing new sides to her strong and caring personality. ROMA is, before everything else, a story of love in all its forms.
With fantastic cinematography and a thoughtful use of black and white, the strength of ROMA lies in the wonderful debut performance of Yalitza Aparicio. Her performance is subtle and heartfelt, representing realist filmmaking at its best. She truly is one with the character of the inspiring, selfless and strong woman she embodies.
The film is personal and biographical all the way down to its core: Cuarón writes, directs, photographs and produces the picture. In every way, ROMA is a tribute to its creator.