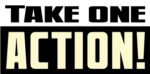 Five minutes in and you want to punch her in the face. She is bold, cocky, she definitely has an attitude. Silvana is not at all afraid to show everyone her true colours. She is 100% confident in her own skin and wants you to know that. Directors Olivia Kastebring, Mika Gustafson, and Christina Tsiobanelis – all of them at their first feature film – convey the quirky extravaganza that is Silvana in 90 minutes of riveting visuals. Kicking off in 2014, we follow Silvana's rapid rise to musical fame going hand in hand with her relationship with Beatrice Eli – at first Silvana's idol and then her partner both in life and on stage.
Elements of the mix include some old family footage and a video of a tender moment of shared intimacy between Silvana and Beatrice, who is another renowned artist in Sweden. After the intro, when Silvana's vulnerability starts to show, we realise how those first five minutes were just an impudent warning, a take it or leave it thrown at the audience by both the directors and Silvana herself.
Born in Lithuania to a Lithuanian mother and a Syrian father, Silvana grew up in Sweden but never forgot her ancestry. She made it her badge of honour, as she doesn't shy away from including some Arabic words in her lyrics. Such a triple nature is even embraced in the poster where both Silvana's name and the tagline are written in Swedish, Arabic, and Lithuanian passing on the urge for welcoming inclusion and diversity in the society.



In a whirlwind of footage from her childhood, shootings of her live shows, and intimate interviews where questions are often cut for a heartfelt soliloquy of Silvana's, SILVANA may be lacking some structure continues to captivate the audience. Tackling body acceptance, racism, gender stereotypes, and homophobia, Silvana is soon worshipped not only as a radical artist but also as a superheroine; a role model every young girl should look up to, a trailblazer for a longed-for revolution. As too much is expected of her, she needs to step back to find a new voice that can speak truly for Silvana the person, not the persona. When she works on her second album (in which both her father and mother are actively involved) Silvana has already dropped her mask and so has the film. The tone seems to soften up its epic slant, as it is finally time to show Silvana's frailty.
Casually leaning on the windowsill, in one scene Silvana and Beatrice open up on their journey to body acceptance. Struggling with her being conscious of not conforming to societal stereotypes that want a woman to be always skinny and perfect, Beatrice now cherishes her curves and fiercely wears her sparkling, golden, see-through catsuit, regardless. On the other hand, longing to be a boy when she was a kid and sporting short hair, Silvana suddenly tried to conform by letting her hair grow longer and wearing a pearl necklace. She obviously felt discomfort until she decided not to care anymore and embraced her androgynous style.
Although the film does not linger much on such issues, preferring to touch upon them briefly but firmly, SILVANA is a greatly inspirational biopic. One that should reach wider audiences, to teach girls and women alike to be whoever they want, no matter what society says, no matter how much patriarchy tries to pin them down.