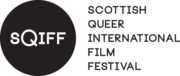 Starr Wu's bold move to adapt one of the most important texts of Chinese literature – The Dream of the Red Chamber, also known as The Story of the Stone – into a contemporary story reflecting the Grindr generation falls short of its own ambition.
As soon as THE STORY OF THE STONE kicks in, Wu delivers a crafty long take to introduce us to The Stone Bar in Ximen, Red House – the gay district of Taipei. Fancy cocktails, expensive wines, and shrewd but flirty guys are on the menu. It's a fleeting world devoted to its wild hedonism, a world where "it doesn't matter what you wear, we only care how your body looks", remarks one of the film's numerous characters while working out at the gym. Days are spent lolling about in the bar, sweating one's need to get laid in a nightclub, or getting high in someone's high-end apartment. There's no much time left to better investigate this world, its inhabitants and the fickle relationships they form with each other. If everything is appearance, all the corruption must be left to rot in a picture hidden somewhere off the screen.
Naked torsos and skin-tight slips aside, the main story is actually a love triangle. Still mourning his late boyfriend, introvert florist Lin constantly tries to shy away from Josh's attentions. The newest and hottest addition to The Stone crew, Josh eventually starts hanging out with Sean, another one of the many cool guys here, but sex is so cheap a currency that keeping track of who's banging who might be a little confusing at first. Lacking both the maturity and the emotionally loaded quality plot of another – sadly – lesser known title like SPRING FEVER by Chinese director Lou Ye, THE STORY OF THE STONE ends up dragging its own feet in a hopeless attempt to make some kind of point along its way. Being more familiar with the original source might have been helpful to get some of the references right but it shouldn't have been a hindrance to enjoying the film anyway.
As "an honest depiction of the gay life in Taipei" its validity is not in question, but the film could have delved more into what's really happening behind all those masks of party boys, too obsessively concerned with their own existences to notice the many cracks creeping up the surface of their gilded cage.