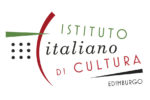 Brotherly love, hedonistic splendour and the promise of redemption await in Valeria Golino's EUPHORIA. Screened at Dundee Contemporary Arts as part of the Scotland-wide Italian Film Festival, this dramedy explores the odd-couple relationship between siblings from opposite sides of life, given just a short time to voice an abundance of things left unsaid from childhood.
Matteo (Riccardo Scamarcio) is a successful entrepreneur living in Rome. When he receives devastating news, he puts his jet-set life on hold to welcome his older brother Ettore (Valerio Mastandrea) into his luxury penthouse. Trying to look past his brother's terminal illness, Matteo uses a roster of family and friends to avoid the difficult road ahead. When the brothers are left alone, they must learn to readjust to having one another in their lives and better understand their differences.
Opening on a dark corridor where a nude man dances to music, his limbs only partially lit by the glare from Matteo's phone, Golino provides an apt introduction to this high-society world of instant gratification. Matteo is a charismatic and lively presence but hampered by his vanity. While Ettore is in and out of hospitals for various check-ups and treatment, Matteo undergoes cosmetic surgery on his calves. Ettore is a considerably more restrained individual, upfront about his life and unafraid to tell his younger sibling just how little he thinks of his flashy lifestyle. Living in their small provincial town of birth and working as a teacher, the move to Rome is an inevitable culture clash. Ettore refuses to be treated as an invalid, suffering through the various privileges Matteo offers. To Ettore it is a token gesture for his brother to boast about opposed to any genuine act of love.
Their family are an initial distraction, in between regular sleepovers from his friends after nights of partying. Deciding it easier to be left alone, Ettore's loved ones disappear and Matteo attempts to finally interact with his brother in a meaningful way. There is a certain predictability to the getting-to-know-each-other scenes as they discuss matters such as careers and relationships, but the natural dialogue and heartfelt performances help put a fresh spin on the concept. It helps that serious scenes are punctuated by humour, like a fish falling from the sky to slap Matteo in the face during a heated argument.
The film does a nice job of subverting some expectations. Ettore has the support of a loving family but he has left his wife for another woman. Matteo decides not to tell anyone about the gravity of Ettore's illness, his brother included. The decision to keep others in the dark is intriguing and mostly works. At one point, Ettore criticises Matteo's latest enterprise of funding refugee camps, citing it as an example of his habit of skirting around a problem instead of finding a proper solution. This aligns with Matteo's behaviour throughout the film, as he is inevitably forced to confront his actions. Is the lie really to benefit his family or himself? Matteo's fantasy that his brother will get better is an accurate means of avoiding the truth to keep their issues with each other below the surface.
Golino, underrated for her performance in RAIN MAN, seems to have borrowed from that film in portraying an honest, sensitive brotherly dynamic. The development feels organic – there will be no happy ending or grand sentimental bonding. Instead, she offers a grounded depiction of brothers gradually learning to communicate. They share moments of clarity that are both pleasant and hurtful. They air their grievances over their vastly different outlooks on life and Ettore's subtle discomfort with Matteo's sexuality. They need to argue in order to grow. Towards the end, there is a physical brawl framed in such a manner that it mirrors juvenile playfighting seen earlier in the film.
EUPHORIA is an affecting film that effectively balances human drama with jovial debauchery. Its message of overcoming petty annoyances to gain acceptance and understanding of one another feels both urgent and timeless.