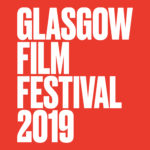 The Surprise Film is one of Glasgow Film Festival's most beloved annual fixtures, with filmgoers taking a chance by paying to watch a random movie. Cinema 1 in the Glasgow Film Theatre buzzed with anticipation as the lights went down to reveal that the 2019 Surprise Film is…GLORIA BELL. This comedy-drama is written and directed by the Chilean director Sebastián Lelio and it is a faithful remake of his acclaimed 2013 film GLORIA.
Julianne Moore makes for a fantastic lead as Gloria, a divorced, bespectacled office worker and mother of two who feels increasingly dissatisfied with life. She seeks release through dancing, yoga, weed and, of course, love. The latter takes the form of Arnold (John Turturro), who – like her – is divorced and has two adult kids. After meeting on the dancefloor the two quickly embark on a passionate relationship; they make love, go paintballing and even take a trip to Las Vegas. The film charts the heady ups and downs of their relationship, but it would be wrong to describe GLORIA BELL as a portrait of a romantic duo, as Lelio keeps the narrative focus very much on Gloria and her perspective of events.
Indeed, the vast majority of shots are of Gloria's face, either putting on a brave smile for other people or sinking into melancholic reflection when she is alone. Gloria's femininity is represented by a cat that frequently finds its way into her flat, whilst the loud rantings of a mentally-unstable man upstairs, who is heard but not seen, reflects Gloria's possible depression, an affliction which is often invisible to everyone except the victim.
GLORIA BELL is set in present-day New York and comments on contemporary issues such as how our smartphones increasingly rule our lives, but the film also very much echoes the past. The soundtrack is full of fun pop songs from the 70s and 80s, for instance 'A Little More Love' by Olivia Newton-John, which Gloria sings along to in the car as she drives to work. This nostalgic music draws attention to Gloria's own longing to return to the days of her youth, when she could dance carefree and was madly in love with her ex-husband.
The theme of a white, middle-class, heterosexual American woman going through a mid-life crisis is hardly groundbreaking, but by zeroing in on the details of ordinary life Lelio creates a film that is a lot more perceptive than your standard mid-life crisis movie. Only one obviously 'Hollywood-ised' scene towards the end (when Gloria seeks retribution in the most glorious manner) disrupts the film's carefully maintained realism. Julianne Moore puts in the stand-out performance you would expect, and her character feels very real as a result. GLORIA BELL is in many ways more a detailed character study than it is a conventional film – scenes cut and jump in a manner which is not random but which lacks strict narrative cohesion. One disadvantage of the approach taken by Lelio is that none of the other characters are as fully realised as Gloria, often appearing and then disappearing before we get the chance to really know them. Michael Cera's talents are wasted, for instance, in his brief role as Gloria's son.
Although there are numerous moments of hilarity that had the Glasgow Film Festival audience laughing, GLORIA BELL is also in large part a sad film. The film focuses not on the spectacular or the extraordinary but on the simple beauty of the mundane. GLORIA BELL might not blow you away, but it will certainly make you smile.
The UK premiere of GLORIA BELL was at the Glasgow Film Theatre on Wednesday 27 February.