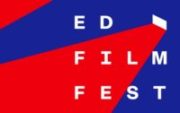 Following on from his success in MR TURNER, Timothy Spall returns to the screen as another famous British artist, providing a spellbinding performance as L.S. Lowry in MRS LOWRY & SON.
Predominantly set in the bedroom of Lowry's mother (Vanessa Redgrave), MRS LOWRY & SON often feels claustrophobic. L.S. Lowry's day-to-day norm – a demanding mother, an industrial city, and home with cluttered homages to a life of past grandeur – grows increasingly frustrating for an audience to endure. Much like the real L.S. Lowry, who managed to find beauty in a suffocating factory town, the film forces us to see the beauty in the set detail, expertly crafted by set designer Maggie Ogden, and costume designer Jenny Beavan. Indeed, the period costume and set of MRS LOWRY & SON is one of its greatest strengths, enveloping an audience into life in early 20th century Lancashire.
The feelings of entrapment emphasised in the setting are most obviously experienced in the controlling relationship between mother and son. Mrs Lowry is possessive, emotionally manipulative and demanding, isolating her son who has grown up to become reclusive and submissive. Lowry follows his mother's demands to the letter and tries to appease her emotional outbursts and fits of depression.
Redgrave characterises Mrs Lowry in a way which evokes hatred, sympathy and a strange sense of loyalty – often all experienced at once. The back-and-forth nature of their relationship is central to the film's narrative and while such scenes are always excellently acted, they do occasionally risk succumbing to the throws of motion sickness. Saying this, if the aim of the film was to test the audience's ability not to scream in frustration over Redgrave's selfishness, then it finds every success.
The film is weakest when visually evoking past memories. The nostalgia which the film promotes frequently descends into the kitsch. Flashback scenes are slow and often too stylised. Instead, the past is most effectively portrayed when told through word and acted out by Spall and Redgrave's conversations.
The film is an enjoyable watch which, as a whole, it is a fitting reflection of Lowry's work: while the bedroom setting may make a viewer feel trapped, there is always beauty to be found in the small detail. As the title suggests, there is an interest in the female experience in this film, and it is dually centred on the life of an older woman as well as the male artist. MRS LOWRY & SON allows for continued focus on the older female face and form, a sight so rarely seen on screen. While Mrs Lowry isn't the most loveable of characters, the focus is still refreshing and Redgrave's portrayal excellently executed.
MRS LOWRY & SON accurately, and often frustratingly, portrays the intricacies of life between mother and son, and while it does often risk becoming slightly tasteless in its nostalgia, it is an altogether enjoyable watch.