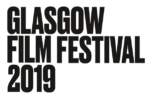 Iranian writer and director Soheil Beiraghi previously explored the theme of womanhood in modern-day Iran in his 2016 film ME. In his latest film, PERMISSION (original title 'Araghe Sard', which has alternately been translated as 'Cold Sweat'), he returns to this theme, this time viewed through the eyes of Afrooz (Baran Kasari), captain of Iran's national futsal team.
The film begins quietly, with a reflective close-up of Afrooz's feet, before bursting into the chaotic excitement of the changing room pre-match. The all-female team are clearly enjoying themselves and Afrooz is keen to share these moments with her followers on social media. This being Iran, however, the women must also obey strict rules of dress and propriety, with all of them wearing hijabs throughout. As Ms Noori, their strict coach, admonishes them: "No hair visible!". It is fantastic to see young Muslim women portrayed positively in film, especially at a time when the US President has banned Iranians from entering the US, presumably because he thinks they are all terrorists. In fact, these women are defined less by their nationality or religion and more by their passion for futsal, an indoor variant of football.
Their match against Thailand is portrayed vividly, the camera moving rapidly to follow Afrooz, the crowd roaring as the Iranian team sails to victory. The moment Afrooz has been preparing for all her life has arrived: with this victory, her team has made it to the final of the Asian Nations Cup in Malaysia. There is just one rather large snag, however: Afrooz's estranged husband has – as is his legal right as a husband – barred her from leaving the country, leaving her stranded at the airport whilst her teammates jet off to Kuala Lumpur.
Thus begins a protracted legal struggle between Afrooz and Yasser (Amir Jadidi), a slick, slimy TV presenter who preaches piety and tolerance on his talk show, whilst at the same time revelling in his patriarchal power over his wife, with whom he has not lived for a year. Although there are some unrealistic moments, such as an improbable car chase scene after Yasser deliberately rear-ends Afrooz's car, their toxic relationship is for the most part portrayed believably – although, in the absence of any flashbacks, it is hard to comprehend whatever attracted Afrooz to Yasser.
She wants a divorce; he wants to have her back, or, failing that, to make her suffer. "Why aren't you happy with me?" he whines, unable to accept that her feelings for him have changed. "What about my feelings?" he rages at one point, ignoring the obvious question: What about hers? "Didn't I give you everything?" he asks, summing up his sense of entitlement to her love.
Unfortunately, although common sense is on Afrooz's side, the law is on Yasser's. Attention is therefore focussed on Iran and its draconian marriage laws, according to which a wife is inferior to her husband. PERMISSION has wider resonances, however, in the time of #MeToo. Although Yasser never physically assaults Afrooz, preferring instead psychological warfare, he, like so many other men, abuses his power and privilege to subjugate a woman for no reason other than his own bitterness and insecurity. The film itself points to these wider themes, with Afrooz – finding her husband and the law to be intractable – turning to social media for help.
PERMISSION does not suggest that the struggle for gender equality will be easy or straightforward. Indeed, Beiraghi should be applauded for avoiding the rose-tinted glasses that so many directors use to facilitate a simple, satisfying conclusion. Life is not simple, and victory is never assured. That doesn't mean it's not worth the fight, though, and Afrooz's fictional story is representative of many real-life women: according to the end credits, in 2017 eight female athletes were prevented from leaving Iran due to their husband's disapproval. PERMISSION serves an important role in shining a spotlight on such ongoing injustices around the world.
PERMISSION will be showing at the Glasgow Film Festival on Mon 25 & Tue 26 Feb. It is a nominee for the Audience Award.