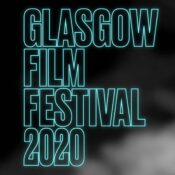 A tale of mother/daughter relationships, AGNES JOY depicts two women experiencing parallel events and emotional angst. Both Agnes (Donna Cruz) and her mother, Rannveig (Katla M. Þorgeirsdóttir) are going through similar crises of identity. As Agnes tries to negotiate life as a teenager coming-of-age, her mother faces the realities of being middle-aged. The arrival of the family's new neighbour, semi-famous actor Hreinn (Björn Hlynur Haraldsson), leaves everyone star stuck but any hopes of a platonic friendship with Hreinn are quashed as his appearance generates further disruption to their already fractured home life as he seduces both Agnes and her mother.
Set between the stunning Akranes and Reykjavik, AGNES JOY is full of subtle beauties, from the landscape to the emotional intelligence of the actors. Although the cracks in the family's home life are visible at the film's beginning, AGNES JOY does well not to overdramatise such moments. Instead, the subtleties of these divisions are the hardest hitting moments of the film and produce a relatable story exploring vulnerability and change. AGNES JOY provides a realistic narrative journey within a dramatic plot. The excellent acting very much propels this believability. Þorgeirsdóttir in particular shines, and although excellent when engaged in dialogue, she comes into her own in the quiet moments of AGNES JOY, such as when she becomes suddenly very aware of her body in the mirror of a clothes shop. Moments such as these generate depth and sympathy while managing to remain true-to-life.
One of the strongest plot points of AGNES JOY is the addition of grandmother (Anna Kristín Arngrímsdóttir). The grandmother provides an extra element to the mother/daughter relationship, which subsequently sets this film apart. One poignant scene sees Rannveig ignoring phone calls from her mother as she tries to phone her own daughter, Agnes, who is, in turn, ignoring her calls. The inclusion of three generations of female family members adds the perspective of age to the film and gives it a sense of life by portraying the shared emotions of all, young to old. Most characters in AGNES JOY are developed to their full potential. However, the film is let down by its decision not to create a more three-dimensional father character. As Agnes' father, Þorsteinn Bachmann Bachmann's acting is also excellent, but any hint of his backstory is overshadowed by the film's female characters (which admittedly is somewhat of a refreshing shift in dynamic).
Turning points in life – the menopause, leaving school, growing awareness of sexual identity and death –weave together throughout AGNES JOY to ultimately produce a realistic portrayal of the shifting of familial control, from the perspective of youth, middle age, and old age. AGNES JOY portrays the minute and successfully iterates the authentic and relatable experiences of the family and their vulnerability. The film's ability to discuss race and adoption by subtly integrating these topics into the plot ensures that AGNES JOY has more impact than any obvious focus on them would. Although dramatic experiences initially cause more division in the film, some eventually bring this fragmented family closer together, and AGNES JOY ends with hope for the mother/daughter pair.