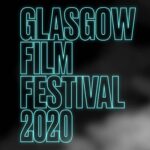 A fourteen-hour documentary? You must be having a laugh. Actually, it's not that unusual, not for Mark Cousins at least. In 2011, his documentary THE STORY OF FILM: AN ODYSSEY came to 915 minutes (over fifteen hours) in total, making Cousins' newest magnum opus, WOMEN MAKE FILM: A NEW ROAD MOVIE THROUGH CINEMA, positively short in comparison, at 840 minutes.
Of course, both films are less daunting when broken up: THE STORY OF FILM was broadcast in fifteen one-hour episodes, making it in effect more TV show than film. The same treatment could easily be applied to WOMEN MAKE FILM, which consists of forty short 'chapters' of varying length and on various themes, from film openings to musical numbers.
At the 2020 Glasgow Film Festival, Cousins' documentary was divided into five parts, which were shown over the festival's final three days. Narrating part one was Tilda Swinton (pictured), but the subsequent four parts had myriad narrators: Jane Fonda, Adjoa Andoh, Sharmila Tagore, Kerry Fox, Thandie Newton, and Debra Winger.
As Tilda Swinton, who executive produced the film with Clara Glynn, says in her introduction: "Most films have been directed by men. Most of the recognised so-called movie classics were directed by men. But for thirteen decades, and on all six filmmaking continents, thousands of women have been directing films, too. Some of the best films. What movies did they make? What techniques did they use? What can be learned about cinema from them? Let's look at film again, through the eyes of the world's women directors. Let's go on a new road movie through cinema."
Watching the entire documentary is an intense and revelatory experience. Film clips are interspersed with shots from the window of a car, emphasising the road movie metaphor. Many of the most well-known women directors feature prominently: From Kathryn Bigelow (to date, the only woman to win a Best Director Oscar for her 2008 film THE HURT LOCKER) to Agnès Varda, the Belgian-born French director who passed away last year. One of the many remarkable qualities of this documentary is its internationalism and breadth: directors from all over the world are featured, and clips range from the earliest days of cinema to works that are still hot off the press.
Even the keenest of film connoisseurs are likely to encounter dozens of new names over the course of WOMEN MAKE FILM. And as Cousins emphasised in a Q&A after the final screening, it's on us as viewers to educate ourselves. His documentary acts as a rallying cry to acknowledge and celebrate female filmmakers all around the globe. It is to be hoped that WOMEN MAKE FILM, despite its off-putting running time, will get the widest possible viewership. But if you don't get the chance to watch the whole thing, at least check out its accompanying website: www.womenmakefilm.net/
The only main room for improvement would be to flag up to viewers that some scenes in the film might prove distressing, especially the depiction of rape and violence. Also, the subtitles could occasionally do with some tidying up. Otherwise, WOMEN MAKE FILM is a near-perfect documentary, which will next be shown at the Belfast Film Festival in April* before its release on Blu-ray later in the year.
*This article was submitted before Belfast Film Festival's postponement due to the ongoing COVID-19 pandemic.