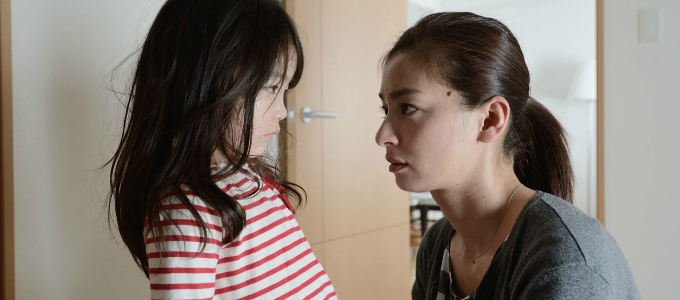 Ikiru: The Highs and Lows of Life in Japanese Cinema ­Part 1
The theme of the 2016 Japan Foundation Touring Film Programme is based around a single film that itself isn't part of the programme, but Akira Kurosawa's IKIRU (1952) needs no introduction. The human response to life­changing events probably hasn't changed over the years, but what contemporary Japanese filmmakers can learn from IKIRU is Kurosawa's way of reducing an enormous subject filled with emotion and significance into something meaningful and relatable. How is one meant to respond anyway when life becomes a melodrama? The experience of Kanji Watanabe in IKIRU is that of striving to find meaning, a reason for living, something that will connect him with life and people. The 'Ikiru' theme proves to be a strong one which holds together a diverse set of experiences from modern and classic Japanese filmmakers, as well as providing the necessary context to consider them within Japanese culture, society and history.
Seen in last year's Japan Foundation Tour Programme, the highly acclaimed director Mipo O's previous film THE LIGHT SHINES ONLY THERE (2014) was a blunt piece of social realism with a narrative technique distinctly its own. It didn't shy away from ugly realities, but neither did it wallow in the misery of people's lives. It's great, then, to see that the director hasn't mellowed her style for mainstream consumption in her latest film BEING GOOD (2015). O's unblinking approach to the mistreatment of young children can make it fairly harrowing in places. As with the director's previous film, however, BEING GOOD suggests that sometimes you only find the true beauty of the light when you come out of the very darkest of places.
What do you do when you find yourself out of step with the predominant trends in society?
The strength of the film lies in this diversity and the dynamic of different perspectives and experiences. In one strand we are introduced to Tasaku, an inexperienced first year primary school teacher who is pushed to the limit by the challenges of troubled children, while at the same time having to manage the unreasonable expectations of some of their parents. In another strand there are some very unsettling scenes where a young mother, left alone and incapable of dealing with motherhood, is brutally abusive towards her young daughter. In a third strand, a confused elderly lady with regrets about the past takes comfort in the behaviour of a young boy with behavioural problems. There's a lot of deeply felt pain expressed here, and it's masterfully controlled to lead towards something meaningful, the director exhibiting a mature warm-heartedness that doesn't take the edge away from the seriousness of the subject.
Showing that you can approach the subject from many angles, Yuichi Fukuda's I'LL GIVE IT MY ALL… TOMORROW (2013) is a comedy about taking life seriously. At the age of 42, divorced Shizuo has quit his job and seems to be content to lounge around in his underwear playing important Nintendo football matches, working part­ time selling fries at a fast food outlet and sponging off friends and family. Under pressure from a frustrated father and despairing daughter, and despite having no particular skills or experience in the field, Shizuo finally decides on a career path that will bring him satisfaction. He's going to become a manga artist!
On the surface I'LL GIVE IT MY ALL… TOMORROW seems to be just another film about a slacker with no drive or ambition, but there's perhaps a little more substance to the film beneath the surface. Films like Nobuhiro Yamashita's NO­ONE'S ARK (2003) (shown on the Japan Foundation's 2008 programme) have pointed to other factors: the Japanese economy, a system stacked against youthful enterprise ­that has prevented younger people finding their place in the world. In Shizuo's case, there doesn't appear to be any real excuse for his laziness, but combined with the experiences of his friends, there's a wider view here of a generation reaching middle­age and finding that they are unable to fit in or match the expectations and pressures of the modern era. What do you do when you find yourself out of step with the predominant trends in society?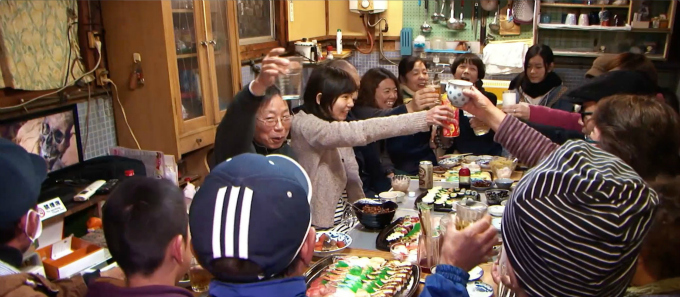 It's hard to beat real­ life when you want to look at how people cope with significant life changes, and Aya Hanabusa's fascinating documentary TALE OF A BUTCHER'S SHOP (2013) raises more than just the obvious issues. Opening with a graphic scene showing the slaughter and disembowelling of a cow in a small butcher's shop in Kaizuka City near Osaka, the principal issue would appear to be to related to questions of animal cruelty and meat eating; but there is much more to the film than that. As the documentary follows the closure of the Kitade family's meat shop after 102 years of business, some wider questions of tradition and Japanese culture are explored, but it's in the area of human interest that the director really succeeds in making a vital connection to the underlying issues.
The film is laid out meticulously to engage interest in a subject that might at first appear distasteful and difficult to watch, before going on to explore those themes on another level. The respectful use of every possible element of an animal carcass and the service that is provided to the community are both covered, but despite the expert work of the small family business, there is a stigma attached to this line of work that traditionally delegates butchers to the Buraku lower class, where prejudice and discrimination still exist. As the Kitade family diversify in a changing world and lend their skills to traditional arts of dinjiri drums and processional floats, the focus draws in on basic questions of living, on being part of a family, a community, a tradition, a culture ­one where the priorities are very different from everyday life in the rest of the developed world.
'Just live strongly, no matter what'
One wouldn't think that the growing problem of dementia in an aging population would be a subject for laughs, but veteran film director Azuma Morisaki (born 1927, the oldest filmmaker currently active in Japan) uses comic elements to reflect more effectively on the essential matters of life in PECOROSS' MOTHER AND HER DAYS (2013). The richness of the human drama in the film comes from the wonderful characterisation that is clearly based on the real experience (watch out for the stills during the end credits) of a salaryman Yuiichi Okano, who gives up his job selling advertising to deal with the increasing memory and behavioural difficulties experienced by his mother Mitsue.
Director Morisaki finds many humorous ways to get to the heart of the family situation from a human perspective, rather than treating it merely as a medical condition or as cause for a weepy melodrama. The film is most successful in how it blends the past and the present, reflecting the barriers broken down in his mother's mind and tying it into Japanese history to establish further weight and meaning. Reflecting on the past, which from Mitsue's perspective means reliving the experience, Pecoross' mother goes on a search for an old friend, Chi­chan, who lived through hard times after the wartime destruction of Nagasaki. The film's message to 'Just live strongly, no matter what' comes across then as a meaningful and beautiful response not just to Mituse's illness, but to life in general.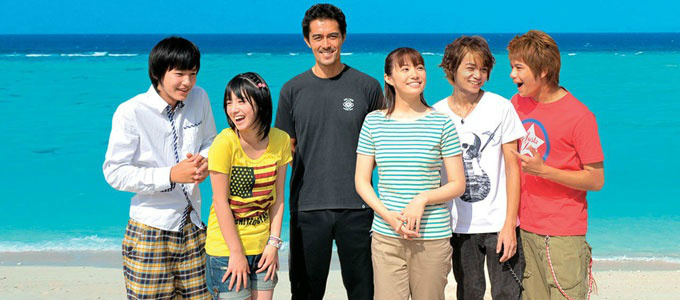 That 'Ikiru' sentiment also comes across emphatically in CHEERS FROM HEAVEN (2011), likewise based on a true story but put across in a little more of a 'manufactured' narrative drama manner. 'Construction' films have been a feature of several films in past Japan Foundation programmes. If the building of a fortress in the period drama CASTLE UNDER FIERY SKIES was a metaphor for the building of a nation, and ALL ABOUT OUR HOUSE a way of looking at the process of Japanese filmmaking, then the construction of a recording studio in CHEERS FROM HEAVEN is an attempt to reeducate the youth of the nation to traditional values and a metaphor for rebuilding the spirit of the nation.
The underlying message of the social construct ("Respect the social order", the kids are told) takes precedence over any realistic treatment in Makoto Kumazawa's film, which is unconvincing in its premise and weak in character motivation. Somewhat randomly, it seems, Hikaru Nakasone (Nee­nee) puts aside work in his lunch box (bento) business and goes to great expense and trouble to build a rehearsal space and recording studio for three rather ungrateful and untalented teenagers who are struggling to get their rock band off the ground. Not one of the situations rings true and the film tends to labour the 'Don't give up on your dream' sentiment in a manipulative way, but the essential spirit of IKIRU is very much there. Nee­nee has his reasons for acting as he does, and actually sees more clearly than anyone else the important things in life. If it feels like it's not the way the world works in real life, then it's the way things ought to be, and there's a willingness here to believe that it is possible to change it.
The Japan Foundation Film season will open at the ICA, London on Friday, 5 February 2016 before touring to a further 12 venues until 26 March 2016:
•ICA, London
•Phoenix, Leicester
•mac birmingham, Birmingham
•Watershed, Bristol
•QUAD, Derby
•Showroom Cinema, Sheffield
•Aberystwyth Arts Centre, Aberystwyth
•Dundee Contemporary Arts, Dundee
•Filmhouse, Edinburgh
•Exeter Phoenix, Exeter
•Brewery Arts Centre, Kendal
•Broadway, Nottingham
•HOME, Manchester
Details on the films showing can be found at the Japan Foundation's Film Programme website.
httpvh://www.youtube.com/watch?v=yCSiL2wmxuE