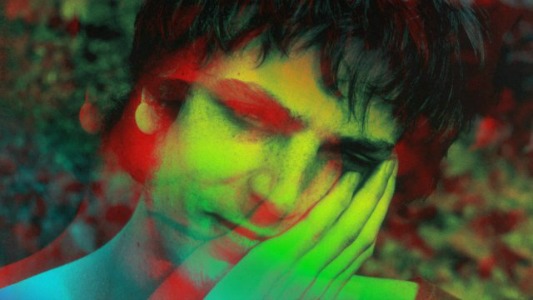 Ever since World War Two ended and the people of the world began to feel that maybe life maybe wasn't so bad after all, musicians from all walks of life have picked up guitars and strummed out the first few notes of what we now know to be good old-fashioned rock 'n' roll. For a long time that was more than enough for us: a solid rhythm and catchy lyrics held our attention and captured our hearts.
As technology progressed, however, and the celebrity status grew, so did our interest in the artists behind the guitars. We became obsessed, not just with their music, but with their personal lives, their families: any little morsel of information that could bring us closer to the musicians that, we believed, sang only for us (for clarification, see the fandom for a little-known four-man rock group that exploded out of Liverpool back in the sixties.)
It made sense, therefore, that people would be champing at the bit to see a film that exposed the intimate lives of their favourite artists. Remember that little Liverpudlian band? Well, they were one of the first to hit the reels. A HARD DAY'S NIGHT premiered at the London Pavilion Theatre in the summer of '64. To nobody's surprise, this mockumentary style film was a huge success, setting records for box office intake in its first week. Showing a 'typical' day in the life of The Beatles, the film acted as a sort of a bridge between the stars and the mere mortals who worshipped them. Between the performances of some of their most popular songs, the band members were depicted not as the Rock Gods that they were known as, but as tired musicians who felt more like prisoners of their own fame. Right there lies the power of the Rockumentary. Iconic performers like John Lennon or Paul McCartney are presented in a way that people can relate to. There's a special magic in the way music makes us feel, and we quickly became obsessed with being able to connect to the artists that brought us that magic. Through these films, audiences got to experience all the highs and lows of the rock and roll lifestyle: every rehearsal, every party, all the fun and all the drama. It was like a backstage pass for the masses.
On the other end of the spectrum, we have documentaries that study the lives of musicians who are no longer with us, giving access to fans who can no longer see their favourite performers live in concert. Sourcing footage of the subject band/singer and intercutting it with interviews given by people closest to them, many believe that this is the apex format in which to display the true story of a musician's life. One such artist, who has been the subject of a number of documentaries despite his relatively short career, is Nirvana founder and grunge pioneer Kurt Cobain. Different aspects of his life have been the focus for different film makers, be it his first interest in music, his tumultuous relationship with Courtney Love, his drug addiction, or, as is present in 2015's MONTAGE OF HECK, an eclectic combination of all the above.
Rockumentaries can, of course, serve as celebrations as much as lamentations.
Covering an astounding portion of Cobain's life and featuring interviews with most of Kurt's family, a few of his bandmates, and even the elusive Courtney herself, the film covers everything from the first time Cobain picked up a guitar, through his career and onto the seemingly inevitable entanglement with drug addiction. The rampant drug use here is shown without flinching, offering an honest portrayal of the struggle that both Cobain and Love suffered with. Also released in 2015, and following similar themes, AMY charted the career and subsequent untimely demise of singer and fellow member of the '27 club', Amy Winehouse. Once again dealing with her substance abuse in an honest and mature way, the film succeeds in painting a portrait of a tortured artist, lost to the world well before their time. Both of these films work to show the dark side of rock and roll, and how the intense pressure of fame can affect the artists, leading to problems with mental health issues and drug dependence. These films in particular are extremely powerful due to their candid depiction of both stars' tragic demise. In a world with such rampant mental health and substance abuse problems, it's a solid reminder that even superstars have friends and family that are affected by their untimely deaths.
Rockumentaries can, of course, serve as celebrations as much as lamentations. With such iconic eras as the swinging sixties and the rocking eighties behind us, there is no better way to experience all the atmosphere that surrounded your favourite artists than through collected footage and images of their defining years. When David Bowie, for instance, performed what was to be his last gig as Ziggy Stardust on the 3rd of July 1973, his flamboyant costumes and fantastical makeup may have seemed a little strange to people who were just getting used to the relatively new craze of glam rock, but it wouldn't have been far out of the ordinary for the times. Thanks, however, to D. A. Pennebaker and his camera, people of all generations can revisit the infamous performance through ZIGGY STARDUST AND THE SPIDERS FROM MARS (THE MOTION PICTURE) and soak up as much glitter and hip thrusting as they can manage.
In the same way that Bowie became a posterchild for the Glam era, Psychedelic music in the midst of the sixties found champions in the England-based rock group Pink Floyd. Embodying the indefinable journey that is psychedelia, founding member and Cambridge resident Syd Barrett combined whimsical lyrics with experimental guitar riffs, laying the founding blocks for what would become one of England's most successful rock groups. Although his short career ended with irreconcilable differences between Barrett and his bandmates, every success that Pink Floyd had across its expansive bibliography (including the often lauded ­Dark Side of the Moon) was made possible by the first strum of Syd's guitar. Many documentaries have been made about Pink Floyd, often including behind-the-scenes footage of some of their most famous work. But rarely is the founding member given as much attention as he is in the brand new film experience SYD BARRETT: A CELEBRATION, which premieres at Cambridge Guildhall on Friday the 21st of October 2016.
This joint venture between the 36th Cambridge Film Festival and Cambridge Live arrives mere months after the tenth anniversary of Barrett's death, bringing together archival music promos, classic sixties performances, and introducing the never-before-seen free form documentary Get All That, Ant? made by Anthony Stern, close friend and fellow art student of Syd Barrett's. This unique experience offers a personal insight into The Floyd, combined with astounding visuals from Stern's own archive, taking its viewers deep into the heart of psychedelia itself. In other words, Anthony Stern, The Cambridge Film Festival and Cambridge Live humbly invite you to join us, sit back, relax, and take a trip through time.