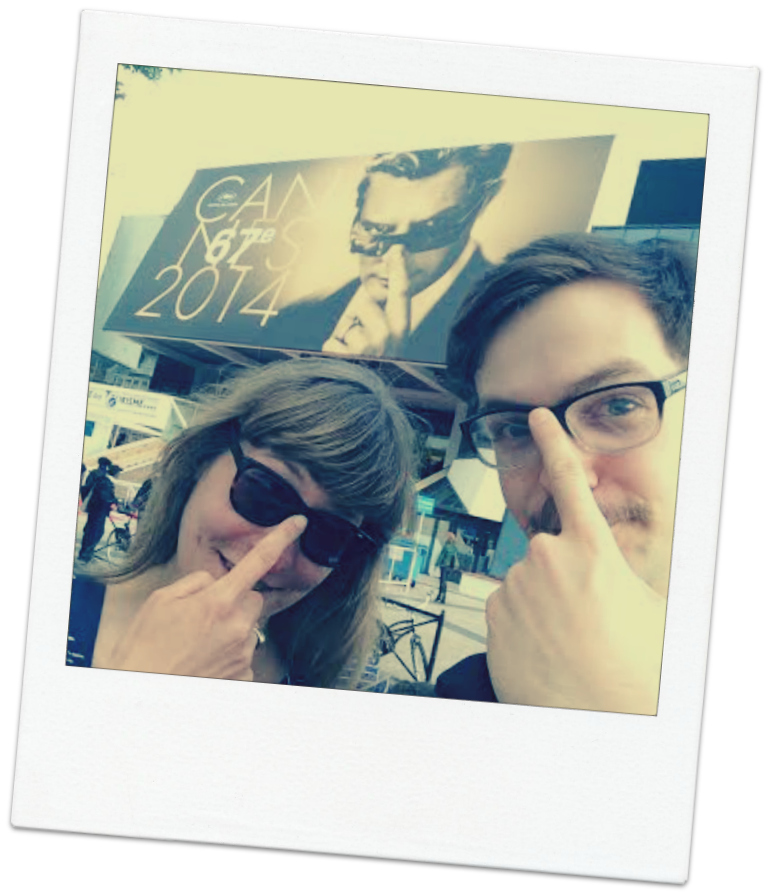 Wednesday, May 14 
It's an early start if you want to get down to the Cannes Film Festival by train from London. I found myself waiting for a night bus alongside Old Street station at 4.30am. This bus sped along the near-deserted roads of London, getting me in to St Pancras International station in under 15 minutes for the first departure of the morning.
A speedy service into Gare du Nord, brushing up on my French along the way in the buffet carriage, was followed by a not-too-daunting transfer onto the Metro's RER D line, which in a matter of just two stops takes you into Gare de Lyon – with the possibilities of the Mediterranean French coast now tantalisingly close at the other end of platform 21.
This was my first time on a TGV: France's double-decker, high speed, inter-city railway service. Even in Second Class, the carriage feels akin to Britain's First Class (in which I never travel). I watch Alfred Hitchcock's STRANGERS ON A TRAIN on my iPad, and then get chatting to my neighbour for the journey: Falila, a journalist who is travelling down to Cannes to cover every single film in competition. The social aspect of a train journey like this still impresses me – get the right neighbour and you can sustain great conversation for a number of hours, and two worlds will start to collide in a minute manner.

The landscape outside the window changes from a flat Fenland-esque vista around Paris, to green rolling hills, punctuated by the occasional goat, and then all of a sudden I look up and there are grape vines, cypress trees and ochre-coloured, rock-ridden exposed soil everywhere. We have arrived in the South of France. And by train. A most relaxing mode of transport. I feel like John Betjeman, only slightly less pot-bellied at this stage of my life!
"… a gentle introduction to the queues and queues and queues I have been told to expect at Cannes?"
The train pulls up into Gare de Cannes and we are thrown into a herd of slow-moving, slightly disgruntled film industry folk. The police are blocking two exits from the platform, and the escalators leading to an underpass below the track are turned off. It seems around six hundred of us must all pass in single file out of the train station, against the flow of incoming passengers trying to get onto the train we have just departed. Bedlam, or a gentle introduction to the queues and queues and queues I have been told to expect at Cannes?
I leave the station after fifteen minutes and amble over to the apartment on Rue Baron. The apartment manager, Patrick, gives me a brief tour of my home for the next six days; whilst my jaw drops and is held in a perpetual state of amazement for the evening. We have a wrap-around, multi-aspect balcony looking out onto three views of Cannes (in glorious sunshine when I arrive), and the sofa I will be kipping on is ten feet long (I can stretch out!!!). All is well. I go out to meet Verena [von Stackelberg, CFF International Programmer] at the station and somehow we miss each other. She ends up outside the apartment whilst I sit patiently in front of the station,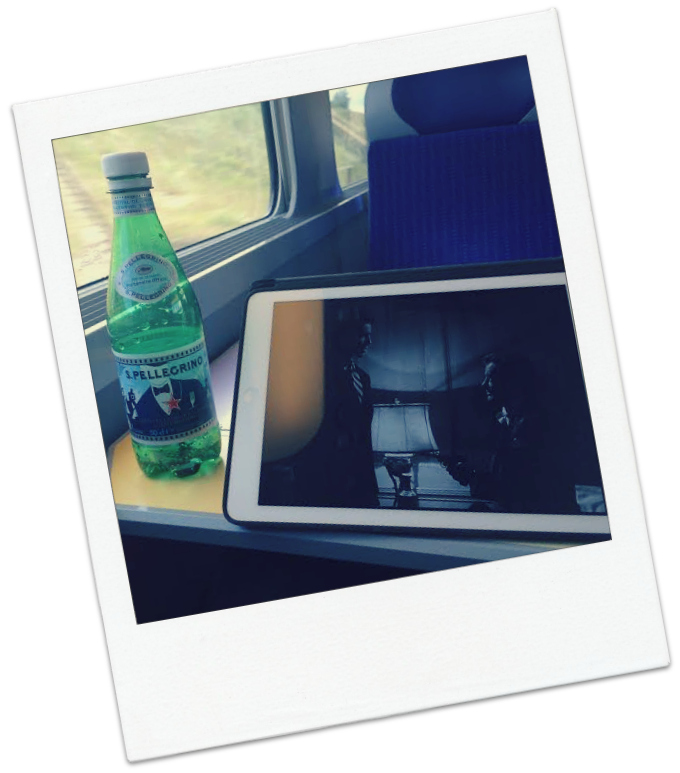 accidentally visiting the British Pub/Tavern as my first port of call in Cannes.
 "I can live with being backwards for a week."
I dash back to greet Verena, and after she has unpacked we head back out into town. We go to pick up our badges for the festival (a swanky lanyard, which, due to an error made when filling in the online accreditation form, reads "TOYE JACK"). I can live with being backwards for a week. Our glossy white Festival de Cannes rucksacks are picked up and I am shown the red carpet, the press zone, the free sparkling water stand, the beach – everything is here, and glamorous, and just as you would expect it.
After a quick spot of shopping in the local supermarche, we go and pick up Tony [Jones, Festival Director] from the station, and head out for a bite to eat. I would pinch myself every five minutes, if I didn't think it would draw the wrong kind of attention to Mr Toye Jack.
This is totally surreal. Quite utterly brilliant. And tomorrow, with my alarm set for 7.30am, I intend to watch a whole bunch of films!
httpvh://www.youtube.com/watch?v=FlPXW8BUnJw