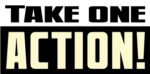 In her compelling documentary TIME FOR ILHAN, director Norah Shapiro presents a thorough portrait of former refugee Ilhan Omar; now a successful politician poised to be elected to US Congress.
As the film opens, we are gently led into Ilhan's home, where we are introduced to her supportive family. It is 2015 and Ilhan is ready to tackle her opponents in her campaign for the Minnesota House of Representatives. She has the willpower to stand for her beliefs in spite of the same old slithering scepticism, and surrounds herself with a competent and gritty team who eventually lead her to election victory.
The road to success is paved with obstacles though, so we see Ilhan struggling both for her being too young and inexperienced opposed to the incumbent Phyllis Khan – who is holding office for more than 40 years – and her being a Somali woman set to battle another Somali candidate, Mohamud Noor. The Somali community is divided because of a deeply-rooted gender bias but Ilhan wears her feminism with elegance and pride while deconstructing lingering prejudice piece by piece.

TIME FOR ILHAN presents a well-balanced account of Ilhan's electoral trail without ever being a toady endeavour.
Labels are often used to ease our consciences. To make things easier and put people into boxes. More simply they are used to give the world a logic that so unashamedly lacks. But things are not easy and labels cannot be exhaustive. We need hues, we need intersections, we need to show we are not a black and white embodiment of society's expectations. We are no longer white, tall, straight, female, British. Of course, we can be each one of them but sometimes we can be something in between too. So Ilhan can be a woman. Somali. Muslim. Wife. Mother. She can be any or all. It does not matter. What matters is what she can do for her community; the causes she holds dear; the battles she is willing to fight regardless of how society labels her.
Orchestrated by an engaging rhythm, TIME FOR ILHAN presents a well-balanced account of Ilhan's electoral trail without ever being a toady endeavour. Shapiro gathers a diverse array of voices to give the audience behind-the-scenes insight on local politics. As an intimate document on Ilhan's almost unexpected rise, the film does not forget to put its story into the context of America's recent political history. Even though Clinton may have been defeated, Shapiro wants to linger on a positive note: showing in the credits the soaring response women had – and still have – to the misogynistic nature of the Trump presidency. Although we may need to do more, we may need to wait for another ten or twenty years, the poignancy of TIME FOR ILHAN lies in its being a call for action, a beacon in the night of our hostile age.