UNDER THE TREE (UNDIR TRÉNU) is an Icelandic black comedy-drama from director Hafsteinn Gunnar Sigurǒsson, mixing the tribulations of suburban life with a mischievous dread. At times subtle and poignant, bleak and surreal, it is a uniquely strange little film.
Baldvin (Sigurōur Sigurjónsson) and Inga's (Edda Björgvinsdóttir) normal suburban life is interrupted when their neighbours complain about a large tree in their backyard that casts a shadow over the neighbours' sundeck. One misunderstanding quickly escalates into a bizarre and increasingly violent feud. Meanwhile, the couple's son Atli (Steinbór Hróar Steinbórsson) moves back home after he is thrown out by his wife Agnes (Lára Jóhanna Jónsdóttir) and enters a custody battle for his young daughter.
The film opens with an ominous atmosphere, which is consistent throughout its short runtime. Even the humour of UNDER THE TREE is tinged with the sense that something devious is right around the corner. A menacing main title sequence, with an eerie piano score accompanying a gun range, exemplifies this from the outset. The surroundings are oppressively clinical, the tempo rising as the camera glides by the indistinguishable men raising their guns at their targets. Then suddenly the range is replaced with images of lush plants and glowing sunlight; rather ethereal music transporting us to the summer suburbs of Reykjavik. The inhabitants of the gun range are ordinary people, yet their silent hostile movements suggest a darkness present in even the most regular of citizens. The human capability for violence that permeates even quaint suburban life.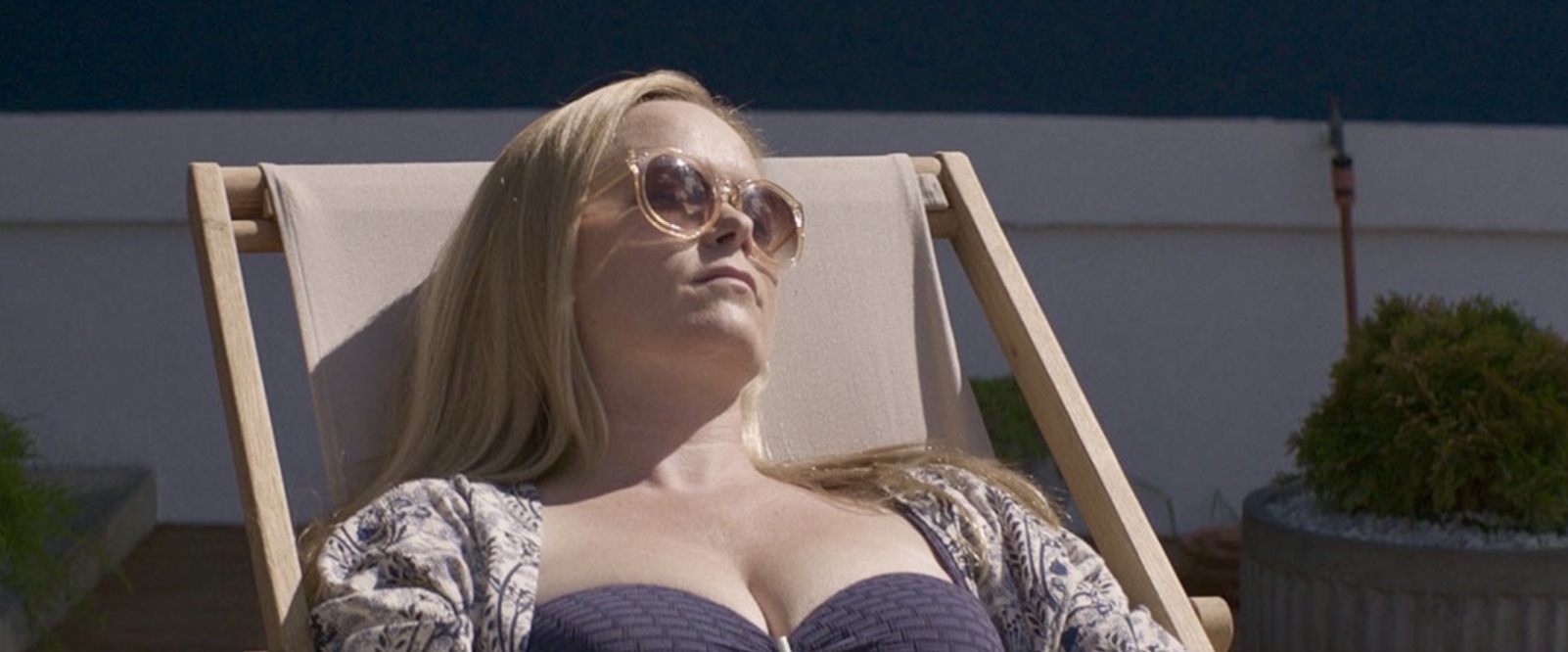 Even the humour of UNDER THE TREE is tinged with the sense that something devious is right around the corner.
The cast are all on top form as the everyday couples who slowly descend into absurd bitterness. Björgvinsdóttir particularly shines as the family matriarch Inga, whose contempt for her next-door neighbours leads the family down a twisted path. She plays the part with such malevolence it is hard not to be frightened. Her steely gaze is piercing, she methodically punishes her neighbours as if she was a mob boss ordering a hit. She is well-paired with Sigurjónsson, who provides much of the comic relief as the tired husband who just wants to live in peace. While his family breaks down over dinner, lamenting the disappearance of their son, he carries on eating as if oblivious to his wife's sobbing.
Atli has his own problems, as supposed infidelity threatens to destroy his routine existence. Jónsdóttir is impressive as his wife, refusing to return to her unhappy marriage and feeling visibly betrayed. There is something about her doll's eyes and youthful features that convey a great sense of innocence, similar to that of up-and-coming actor Mia Goth. Her appearance may seem fragile but her demeanour is far from it. It is clear that the women of UNDER THE TREE are in charge, exhibiting a determination their spouses lack.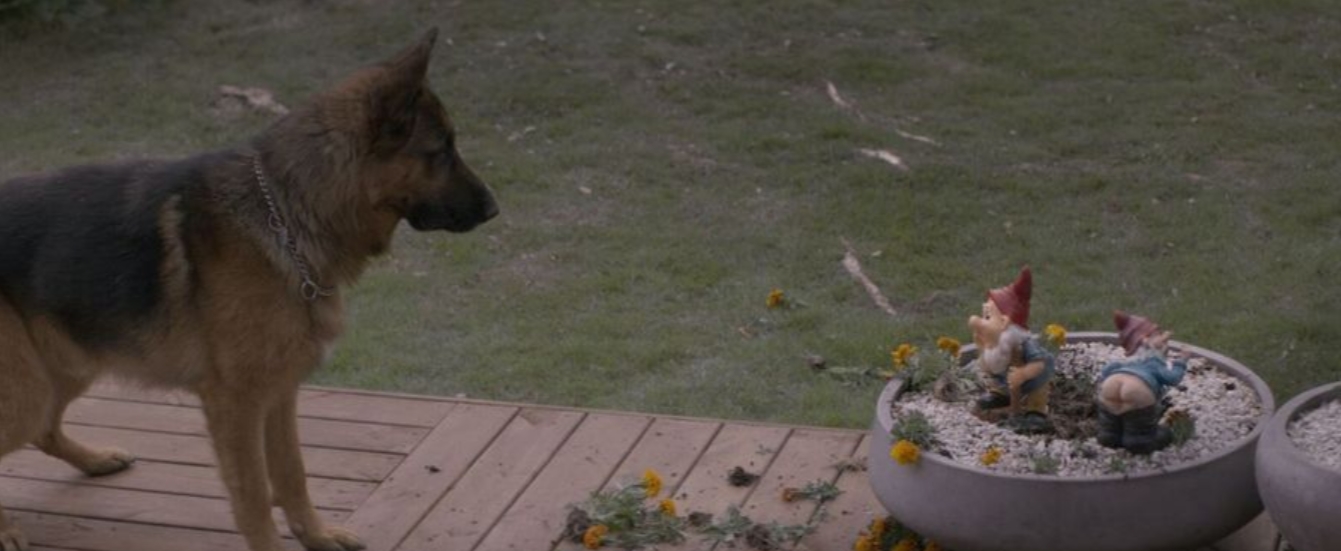 The tree casts a looming shadow over the family, preventing them from moving past a tragedy.
The absurdist nature of the story comes in the tit-for-tat antics between the neighbours, ranging from simple name-calling ('cycling bitch') to throwing dog faeces. However there is a deeper meaning to their antics. Inga's refusal to trim her tree and desperate search for her missing cat reflect her refusal to let go of the past – namely her second son, presumed dead by everyone but her. The tree casts a looming shadow over the family, preventing them from moving past a tragedy. Their actions seem petty but these are depressed people lost to their own conflicting emotions.
The film's message isn't exactly original – children should not suffer from their parents' mistakes, the superficial lives of suburbanites exposed to be entirely dysfunctional. However there is more than enough wit and pathos in the performances to compensate for any of the script's shortcomings. It is a deliciously bleak and funny tale, with a ridiculous burst of violence thrown in for good measure.