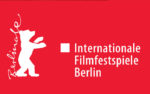 Lone Scherfig's newest piece, THE KINDNESS OF STRANGERS, is a tentative tale of struggles and woes in the modern day, debuting at 2019's Berlinale. Set in the streets of New York, we meet a myriad of characters from a variety of different backgrounds, trying to hustle their way through city life despite the onslaught of baggage from their past and present situations.
This discombobulating piece invites us into the life of Clara (Zoe Kazan) and her sons as they travel around New York in an attempt to flee her abusive husband (who is also a cop). Along the way she meets Alice (Andrea Riseborough); part nurse, part volunteer, part support group leader, who spends her time helping others at the detriment to herself, but intrinsically links the group together. Then there is Marc (Tahar Rahim), an ex-convict who is out for dinner on his first night as a free man with his lawyer and friend John Peter (Jay Baruchel). Somehow, Marc manages to sidle his way into managing a Russian restaurant, owned by the dubious Timofey (Bill Nighy). Along pops Jeff (Caleb Jones) who means well, and yet just about manages to screw up every job possible – and so our stage is set. A motley crew of human beings, who I wouldn't say were destined to meet but through a series of (genuinely) unfortunate events do so.
Initially, you wouldn't necessarily perceive this as being set in New York, it's far too quiet yet the stories do find their way into its nooks and crannies – so this almost rose-tinted perspective could be forgiven. The film struggles to find a voice in its genre; each character's story is permeated with hardships that vary so much you lose track of how it wants to be perceived. There are deep moments between Clara and her oldest son Anthony when discussing her husband's volatile and violent nature, that are far too candid and articulate for a ten-year-old. The film will then zoom into the collapsing emotional struggles of Alice in heart-breaking moments that remind us that she is dejectedly alone. Yet anytime Nighy opens his mouth there is a flurry of giggles from the audience as his gentle sarcasm keeps the light-hearted tones alive. These moments in their solidarity reveal the love and kindness of strangers, unquestionably and unconditionally. From saving their lives, to saving them from themselves – there is a lot of heart in the film, even if it does feel like a slightly mismatched jigsaw of emotion.
Fluid in its overall nature, the piece does have some exceptionally profound moments that feel out of place yet strangely of the same place: teasers to the depth of the concepts, even if not fully reached. As Jude, Clara's son, wanders outside from a church, it is a precious moment as he reaches for the icicles in the flurry of snow, a childlike moment in this gruelling city. It feels entirely out of place, but mirrors an intended sentimentality. In another scene, "She doesn't see me" – is yelled by one of the homeless men at Clara as she pensively refutes his request for help, perhaps one of the more accurate elements of the film.
If this had been explored more and given the punch it deserves, then it could have had a slightly sharper delivery. My passion for social justice overrides my scepticism of its potential, for it means well even if it can feel clumsy at times. The vulnerability of Jeff, who stumbles through life just as much his relationship with other characters, mirrors how speedily one's downfall can be in the city. His inability to keep a job is almost his death, contracting hypothermia from sleeping rough. The trials and tribulations they all face have their own significant merit and each of their stories have value. This is what becomes frustrating: you want them all to have their own story. However, we don't all have the spotlight on our own lives on the big screen – we all collectively face struggles and that is why reaching out and offering out kindness is so important. Scherfig's sense of stability and hope in community is what drives it along.
Despite the contextualisation holding importance, there is much applause for the stunning score. It's brash, uplifting harmony of sounds is filling and bolstering, an audible warmth to combat the icy tones of the film. The natural lighting gives it a muted feel, how we ourselves can so easily mute out life surrounding us. The editing is crafted meticulously, even when the dialogue can feel a little strained and lacking authenticity, The Kodak-pastel tones of evening in the city, to the rich vibrancy of the restaurant décor (unashamedly extravagant, they display the disparities of class and economic woes). The lighting is so careful to illuminate emotion, highlighting also the everydayness of the film – the pottering around of life.
There was something profound in the chaos of this film, sketching between the travesties of one character to another; delicately linked by a spider web of emotions. Even if at times this web felt remarkably cliché and glowingly obvious, and run amuck with plot holes and lingering questions – it was a fitting choice to position this film as the opener to the 69th Berlinale.