The 1st African Film Festival in Cardiff took place between 30th November and 7th December. The festival was well attended, and it showed 12 films from different African countries. Each screening followed with Q&As, either with the filmmakers or university students that are currently  doing research on similar topics to the films. Moreover, the festival also organized different workshops; it aimed to produce a wider impact on African film culture in the Welsh public.
This year's screenings included Moussa Toure's LA PIROGUE; Roy Agyemang's MUGABE: VILLAIN OR HERO; David 'Toshi' Gitonga's NAIROBI HALF LIFE and Djamila Sahraoui's YEMA. One of the most controversial screenings had to be MUGABE: VILLAIN OR HERO. The film producer Neville Hendricks and director Roy Agyemang closely followed Zimbabwe's president Mugabe for three years in order to investigate whether Mugabe is truly evil as he is portrayed in the Western media. The documentary is controversial as it brings out a debate on morality, human rights, fascism, democracy and our values in all these ideologies. The documentary does not make any conclusion of the question: instead, via the footages of political meetings, conferences, elections and finally with an interview with Mugabe, the film leaves an open ending for the audience to rethink about the challenges that African countries are facing in an post-colonial era.
I was educated a great deal through the screening of this film. Not that I now know whether Mugabe is a dictator or he is a hero; but what I learned was that any situation in Africa regarding to its democracy is a complicated issue. It is so complicated that it does not even have a straight answer to it. Instead of choosing what's right and what's wrong, the precious time we have is more important for negotiation rather than debates.

I spoke to festival director Fadhili Maghiya about the event, and about the bright future which lies ahead for African film.
Hiu Chan: What inspires you to organise this festival?
Fadhili Maghiya: There were many reasons why I wanted to organise the festival and really bring something different to Wales. Apart from loving movies and wanting to support the African film industry, I believe that you learn a lot about people from movies.
One of the main reasons that drove me to organise this is to let people know Africa isn't just about what you see on news and the media. Africa isn't a country and African countries shouldn't be generalised. Due to my experiences of working in the international development sector, I wanted to show the vast economic, political and social development that have taken place in Africa over the last 20-30 years and issues that are facing the continent – and what more could be done.
"The history between Wales and Africa goes far back as 15AD…"
The other main reason is because I felt that Wales needs the festival to celebrate the diverse African communities that you find in Wales. The history between Wales and Africa goes far back as 15AD and 200 years ago, Wales witnessed the first African migrants who came here as economic migrants and working on the docks in Cardiff and Barry. The festival celebrates this long history and I believe Wales needed the festival to highlight such issues.
HC: What kind of message would you like to send out through these films you have shown in the festival?
FM: As I have mentioned above, I think I wanted to show the Africa I know. Positive, Passionate people with interesting stories and fascinating lifestyles – and an ever changing Africa. As the theme for this year was 'African Unity and Nostalgia', I wanted to celebrate 50 years of the African Union and challenges faced by different countries in Africa and the continent itself. The 'nostalgia' aspect was intended to be for the Welsh African diaspora to be able to look back at those bitter/sweet memories that remind them of home.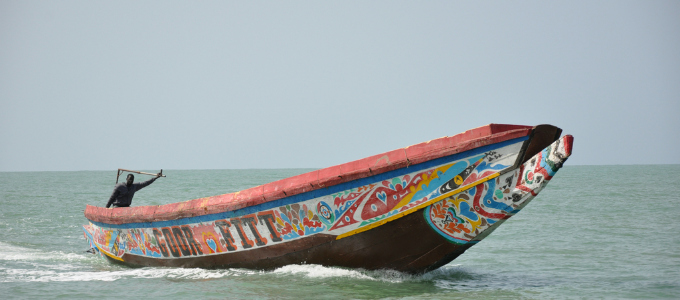 HC: How did you choose the films for the programme?
FM: I work along with 3 other people who have been supportive in helping to programme the festival. These people are Mandy Carpenter, Dr Rachael Langford and Florence Ayisi. We firstly decided on what theme we wanted to focus and following that we picked films that fit in with our theme. Choosing these films was the difficult aspect of the whole process simply because there are so many good films/documentaries and animations coming from the continent.
"We are over the moon by the response the festival has received…"
HC: Why did you pick Cardiff as the host city? And how do you feel about hosting the first African film festival in the capital city of Wales?
FM: We picked Cardiff simply because it is the capital of Wales and it's where the majority of African diaspora reside. Cardiff is also a city that is changing creatively and we picked it for our first screening almost as a pilot project to see what the response will be. We are over the moon by the response the festival has received and it demonstrates that picking Cardiff was the right choice.
HC: What is the current reception of African films in Europe?
FM: There is a growing interest in African films in Europe thanks to German, French and Scandinavian film production companies. From Nollywood to some of the best films from South Africa, Senegal and recently Kenya, African films are slowly receiving mainstream media attention and the short-listing of NAIROBI HALF LIFE for the Oscars highlights this. Despite being slightly behind in supporting African filmmakers, the UK possesses 5 African film festivals including us. These include Film Africa (London); Africa in Motion (Edinburgh); Afrika Eye (Bristol) and Cambridge African Film Festival.

HC: What is the future of African cinema?
FM: The future is bright for African cinema. African film-makers are receiving the right attention and support from some of the leading film production companies and the multi-billion pound film industry in Nigeria (Nollywood) is an example. Us along with other 4 African Film Festivals in UK are aiming to make sure that these films are screened widely and therefore contributing to the sector in Africa.
HC: What is your festival plan for next year?
FM: The plan for next year is to learn from this year and improve our programme for next year. We will make sure we start organising it early (I only had 3 months to organise this one) and ensure that we maximise our capacity. We plan to meet organisers from other festivals early next year and really discuss plans for 2014. We hope to bring some of the renowned film-makers from Africa as part of Q&A – 2014 will be bigger and better!!!!
If you wish to find out more about the festival and the events it hosted, please visit the festival website: www.watch-africa.co.uk
httpvh://youtu.be/eg4GN_Pwrv8