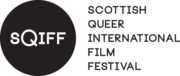 "What do I have in me that bothers you so much?" – this is one of the opening lines of BIXA TRAVESTY and I believe it encapsulates the film's messages and hits a note with the entire LGBTQ+ movement.
Every person has the right to exist and feel safe in their existence. So, why does the patriarchy have such a resistance to people living their life? What is it that bothers them so much about a person choosing to live differently to their idea of normal? Linn de Quebrada, the film's focus, takes fire at these opinions and empowers herself from the words often used against her.
She calls herself a 'Tranny Fag', has a song that proclaims 'get faggier', laughs about being a 'gender terrorist' and doesn't let anyone make her feel less about herself. She critiques the male through her manifesto, songs and her very existence, delivering an attack on the close-minded world of the patriarchy.
Linn de Quebrada provides much material for thought and often makes the viewer reflect on their own views, allows them an inside look at Linn's life, and gives them lessons for the road too. Her manifesto is political and heartwarming; it strikes a chord with anyone who has felt denied permission to be themselves or have been the subject of criticism and derogatory remarks.
Linn empowers those who do not follow the patriarchal norm and gives them a song or two to sing when they need reminded of their importance in this world. She is creating new spaces and invading old ones, existing powerfully and truthfully and is not going to let anyone stop her. Linn de Quebrada showing you 'the new Eve' should prove a highlight of SQIFF 2018.