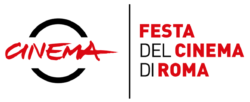 Conversion camps have been brought to the wider public's attention in recent times, but are far from a new phenomenon. Although they have always been there, it seems the majority of people were simply turning a blind eye or decided those camps were something they weren't at all concerned about. First was THE MISEDUCATION OF CAMERON POST, Desiree Akhavan's second feature that has charmed people since its premiere at Sundance in January, now is the turn of Joel Edgerton's measured BOY ERASED to shed a light on conversion therapy.
Still legal in forty-one American states, conversion camps are specifically designed to turn homosexuals into heterosexuals, to have them conform to supposedly 'appropriate' gender roles, erasing their queerness together with their identities. Apparently, all stories seem to be the same: young people are enrolled in a camp, willingly or not, and then a nightmare of induced guilt and humiliation begins. The only difference is how you decide to react. Will you be one to tackle the so-called therapist's regressive dictats without losing sight of who you are? Or will you think it smarter to fake compliance while hoping for the best? Or will you be one of those who end up soulless if not irreparably broken? BOY ERASED brings all these characters together, trying to scrutinise their behaviours as much as it could within its narrative needs.
Based on Garrard Conley's memoirs, the film follows Jared Eamons (Lucas Hedges, delivering a heartfelt but imperfect performance) coming to terms with his sexuality in a conservative, religious family. Son of a Baptist pastor in a small town (Russell Crowe), Jared has been raised reading scripts and listening to his father's sermons. Once in college, by chance he meets a pretty handsome guy. They like each other but in a friendly way – or do they? Jared doesn't even have time to start questioning his sexuality before he's brutally assaulted by the guy and then outed at home. Panic now runs in the family. Both father and mother (Nicole Kidman) are shocked and in need of advice from higher-ups of the Baptist church. There's only one thing they need to be sure of – Jared, do you really want to change?
Although BOY ERASED does look somewhat accomplished, it is sadly devoid of anything remarkable or memorable.
There it is. That is exactly what conversion therapy does. Therapists toy with your shame, ripping up your desires and making you feel like your sexuality is something you alone can – and must – change, if only you have the willpower to do so. You are continuously pressured to think that changing is the only right choice you have to make. Even if you are still unsure, sooner or later, when ridiculous talks about how rotten your family must be and how much you should unconsciously hate your father start to sink in, you start believing that too. Edgerton doesn't refrain from giving us a taste of the twisted mind games the therapist (incidentally, Edgerton himself) plays at the camp but he fails at imbuing his narration with lingering emotions. Although BOY ERASED does look somewhat accomplished, it is sadly devoid of anything remarkable or memorable.
Pulling some solid performances out of its actors, among which we shouldn't forget the effective portrayal of another fellow troubled young man in the conversion program played by Xavier Dolan (now apparently on an undercover mission to infiltrate some of the hottest new and upcoming releases), it seems performances is all the film is about. Any attempt to give a more varied rhythm to the story falls short. Many flashbacks to Jared's two relationships are scattered through the film leaping precisely where they should and triggering antipodal reactions to the program, but they only serve the purpose of contextualising Jared's past without actually adding layers to the story. Almost stripped of their formative role but fulfilling their diegetic one, those relationships are ultimately overshadowed by the one between father and son that acts as the film's pivot.
A coming of age story dealing with the hurdles of growing up to the realisation of being gay, BOY ERASED fares better when it explores family bonds: the jumble of unconditional love and religious beliefs butting their heads on a daily basis. The emotional struggle of Jared's father is real, and so is the remorse his mother feels for not having been more assertive at key moments. On a similar note, the film tries to find its balance between a more pensive and intimate storyline and its open critique to such an inhuman practice as conversion therapy. In the end, it is not that Edgerton's feature doesn't succeed in its obvious intents, it is only that it sadly lacks the necessary power to shine through its edgeless form.