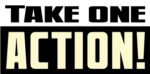 Can a fiction-documentary hybrid create a convincing portrait of Ethiopia's ambiguous urban sprawl? Italian-American director Mo Scarpelli's new release ANBESSA, which was screened as part of Scotland's global change film festival Take One Action, answers yes. Fusing intimate cinematography, observational footage, magic realism and a fiercely resilient protagonist, ANBESSA is an unhurried, hypnotic gem that embraces the subjective and shows how the real and the imagined can work in symbiosis.
Ten-year-old Asalif and his mother are living in a shack community facing a bulging set of yellow-and-red condominiums on the outskirts of Addis Ababa. Asalif spends his days prowling around, tinkering ad hoc and daydreaming, approaching his surroundings as a playground of endless wonders. But his growing jealousy of the 'condo lifestyle', fear of repeated relocation and the unspoken animosity between his neighbourhood and the condominium residents gradually give him a belligerent, darker state of mind.
Scarpelli roughly splits the film into two halves. The first part is more on the observational side and offers glimpses into a way of life: eschewing direct interviews or didactic information-sprinkling, Scarpelli shows Asalif roaming about with his pals, imitating birds while hanging off wire mesh fences and engaging in small daily rituals with his soft-spoken mother (watering the herb garden, chatting before bedtime, sharing knowledge). Although the community worries about hyenas attacking their houses, the brokers who come knocking on their doors are the real threat – "Whatever happens, happens" is a neighbour's laconic comment on the community's powerlessness. Becoming more aware of this plight, Asalif slides into a psychological crisis in the second half of the film and adopts a coping mechanism similar to the heightened reality chosen by the young protagonists in BEASTS OF THE SOUTHERN WILD or WHERE THE WILD THINGS ARE. Filling his environment with conjured-up sounds and projected landscapes, his imagination culminates in his transformation into a lion as he 'gets ready for battle', dons a mane of yellow plastic strips and chants his self-composed mantra of 'Anbessa' (Amharic for 'lion'). Tijn Hazen's careful sound design does the magic here: the added orchestration, spooky drones and real lion cries get us out of Addis Ababa and straight into Asalif's head.
Scarpelli's cinematography emphasises that this is not a story about Addis Ababa but about Asalif's experience of living there: the camera favours extreme close-ups that enlarge the importance of small things and oscillates between sharp focus and prolonged blurriness. Although the repeated out-of-focus narrative technique takes a while to get used to, it soon becomes the key to Asalif's outlook on his world: as we watch him tip-toe in the distorted hyena forest from a worm's eye perspective, the emotionally charged atmosphere with its eerily swaying trees feels like something straight out of M. Night Shyamalan's THE VILLAGE. At the same time, Scarpelli is quick to unload this emotive cinematography to move you with sudden simplicity: framed by an unassuming wide shot, Asalif stops outside a condominium at dusk and says: "How beautiful this house is!" Looking at the flaking building with its drooping cables, dilapidated balconies, and egg-yolk electric bulbs, you realise with a sting of empathy that this is indeed the most beautiful house he's ever seen.
As a protagonist, Asalif is an endlessly watchable bouncy ball of screen energy and a documentary filmmaker's dream: with his Tom Sawyer-esque swagger and bold inventiveness, he is an active shaper of his surroundings. A self-proclaimed 'recycler', he sings his own hymns ("You're the best!") and collects treasures like leftover cables, patches and pieces of plastic from scrap heaps for his vamp-up experiments that include mini helicopters and spaceships. He also takes great pride in being his mother's home electrician and tends to the antics of the house's only lightbulb with serious care. The camera's presence gives him the opportunity to indulge in various extensions of this dazzling persona: he is an active co-creator, not a victim of his representation.
The film's dramatic curve moves smoothly around its narrative stations – sometimes suspiciously so. This begs the question of how much Scarpelli arranged to make her footage 'fit' her idea of the film: when Asalif's mother looks through a magazine about local urbanisation and the boy listens to a radio interview covering the same topic, there is a smack of potential imposition to keep the common thread running. But is this the moment to open the Pandora's box of documentary ethics?
ANBESSA is the kind of documentary that doesn't tell you what to think: by emphasising the resilient place-making and sheer inventiveness of Asalif and his mother, the film refuses to victimise its characters and flows organically between traditional documentary elements and oneiric imagination for this bold coming-of-age story.