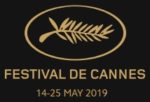 Part of the Un Certain Regard section of the 72nd Cannes Film Festival, French filmmaker Christophe Honoré presented his latest film, ON A MAGICAL NIGHT (CHAMBRE 212), a smart comedy about life and love until it trails off into a confusing, self-consciously deep ending.
Th film's English title is quite accurate. After being married for 20 years, Richard (Benjamin Biolay) finds out that his wife, law professor Maria (Chiara Mastroianni), has been having multiple affairs with younger men. He confronts her and they have a fight, during which she coldly affirms that no marriage lasts for this long if one does not have an affair. Once the argument stops, Maria leaves during the night and decides to stay at the hotel opposite their apartment, in room 212, in which she will spend a magical night indeed, facing the ghosts from the past to figure out her future.
The way that ON A MAGICAL NIGHT's narrative unfolds is original and entertaining. The camera, that skilfully travels between actions and locations, seems like a spectator being transported by a tranquil, occasionally turbulent, water stream. It is, in every sense, a clever representation of the human psyche. Maria's dilemma is relatable on a universal level: who has not wondered about the meaning of love and its duration?
Unfortunately, the ending undermines the film. Its open-endedness feels misplaced, compelling one to lose sympathy for all the characters. The film somehow spirals down into a tacky, amateur play – a rather questionable rendition of Barry Manilow's "Could it be Magic" – and it does not satisfy you at all, making you leave the cinema screen letting out a disheartened "oh". On top of that the artistic direction is a bit all over the place. Honoré's playful freedom looks smart in certain scenes yet appears absolutely ridiculous in others.
This is not to say that ON A MAGICAL NIGHT is not worth your time. Chiara Mastroianni, Vincent Lacoste and Camille Cottin's performances are spot on.  Mastroianni's award for Best Performance of the festival's Un Certain Regard section comes as no surprise.  The actors perfectly deliver Honoré's witty lines and one does not outshine the other. They are bound to make you laugh or chuckle and support the entirety of the film.