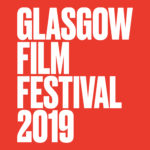 Depicting a man cast out from his tribe in 18th Century Kyrgyzstan, Aibek Daiyrbekov's feature is a musical that chronicles the trials Esen (Omurbek Izrailov) must go through to win back his place and lost love Begimai (Saltanat Bakaeva).
In all honesty, given my history with musicals, I wasn't the most probable candidate to like this film. Musicals are a mode of story-telling that has never quite clicked, even if the finer examples of the genre still stand out (and, indeed, LA LA LAND won me over a few years ago). However, after a start which seemed to foreshadow this ("You should leave God's ears in peace," says one character), SONG OF THE TREE is a unique feeling mix of storytelling styles, with some fantastic action scenes to boot.
Although very steeped in Kygyrstani history and culture, there is a strong Western feel to the visuals of SONG OF THE TREE. The wide sweeping shots of the Kyrgyzstani landscape could easily have have Monument Valley in one of them, and the framing of the characters against it – often standing off against one or more people, or as a clear backdrop to medium closeups – has a bit of Sergio Leone influence to it. There is an enormous variety in the landscapes as well – running through dusty grass plains, lush blossom, and freezing snow.
Action scenes are also tremendously done, with overhead tracking of onrushing horsemen lending a real kineticism and sense of peril to those scenes (not that poor Esen, a character who is really put through the ringer in this film, needs more of that).
The music is certainly catchy, but not speaking Kyrgyzstani, it's possible this inoculated me against my normal intolerance to musicals. There is some light choreography, but the sense of flow between musical and dramatic segments never feels jarring, and seems like a nice blend of this with a more musically-driven cinema style such as Bollywood.
The acting is generally good, especially with the leads conveying their bond really quite nicely. Some supporting players are a bit more heightened and pejoratively melodramatic, with some exaggerated movements feeling more at home in theatre.
SONG OF THE TREE moves along at an engaging pace, with some earworms in the soundtrack, and a real cinematic sensibility to the dramatic segments. Cinema needs diverse ways of telling stories, and SONG OF THE TREE is precisely the sort of film to broaden that church.