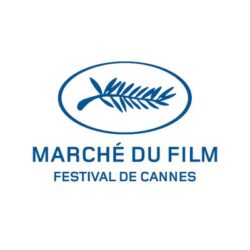 ROM details the life of a lottery runner, a young boy tasked with delivering betting slips to his neighbours, and supplying them with numbers to bet on, all the while avoiding the local gangsters and his fierce rival Phuc. Set in the heart of a Vietnamese housing complex, and supported by a powerful cast, ROM is a tense and violent film about family, greed and desire.
Rom is a lottery runner. He gives people lucky numbers that they in turn use to bet their debts away on, and in return, he receives part of the winnings. When Rom earns enough, he will set out and find his family, who he lost after they were evicted from their home. Phuc's his enemy, competing against him every chance he gets, even beating him physically to gain the upper hand and earn people's respect. So is the plot of ROM, the debut feature by Vietnamese director Huy Tran Thanh that premiered last year at Busan International Film Festival, and won the New Currents award for Best Film. Tran Thanh is a refreshingly new voice in the lesser-known Vietnamese film circuit, and with his debut comes an audacious and exhilarating movie.
With much of the action takes place within a crowded living complex, with many scenes featuring tight shots of claustrophobic alleyways and overrun markets. The film itself benefits hugely from this densely populated microcosm- far away from the streets of suburban Vietnam- as the residents of the apartments appear to live by their own rules. Countless chase scenes incorporate the actors' athletic abilities as they leap from balcony to balcony, as each lead attempts to stop the other from stealing their customers. Some of these scenes really do need to be seen to be believed, as the actors balance themselves precariously on rooftops with such ease, it's enough to induce vertigo in even the most foolhardy of audience members. In terms of the cinematography, the tight quarters constitute a need for a more active camera, one that joins the action and doesn't let the audience just sit back and watch it from afar. The fight scenes are intentionally clumsy, and it's obvious that Rom and Phuc have no training in street fighting, and instead resort to flailing their limbs at each other erratically in the hopes of landing a punch- often to much comedic effect.
Within the film, there runs a common theme of spirituality and superstition. Each character displays some form of belief. Rom is afraid of ghosts, whilst a man that regularly uses Rom's services attempts to contact the spirit of his deceased wife and child. The film constructs an element of hope in these short scenes, as the characters bring the action to a halt and let themselves reflect on life. It's in these moments that Tran Thanh truly displays his skills as an up and coming auteur, allowing the quick scenes to slow down and have the actors exhibit their abilities. ROM does have its moments of inconsistency, with some obstacles being set up just to slow down the protagonist, and add some time to the already short 75 minutes run time of the film. Yet, Huy Tran Thanh shows such a clear understanding of the spaces that the characters inhabit, and the hostilities that arise when two opposing characters clash- it can be forgiven for thinking that this film may be more than an intoxicatingly adventurous film, and one that exudes palpable energy that is impossible to shake.