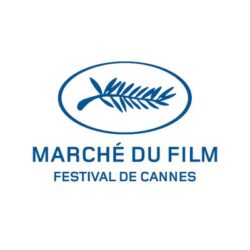 In recent years, the rise of the social media influencer has become an interesting phenomenon, with their faces, products and ads flooding the internet. Magnus von Horn's SWEAT is an intimate look at the mechanisms of modern influencer life and the reality of popularity in the world of tech. Most notably, he moves away from expected conventions of a film surrounding this topic and chooses to examine the effects of fame on the person themselves, not just who they are in front of the camera.
Sylwia is a fitness guru with a large fanbase of 600,000 people on Instagram. Her seemingly perfect life is spent surrounded by friends or taking her beloved dog for walks after her promotions of gadgets on live streams. Whilst it would have been easy for von Horn to portray Sylwia as a vain, narcissistic character; he instead manages to reveal her relatability and vulnerability. We see her hiding behind her fame in a show of unease. The film manages to tap into the most private human emotion: loneliness. Even though she has thousands of people supporting her, the one thing Sylwia does not have is a companion, as is evidenced in an early scene where she posts a video of her suffering with personal breakdown. Her lack of close relationships is a hidden pain, carefully portrayed by Magdalena Kolesnik.
It is not just romantic intimacy that she lacks either. Her mother is shown to be distant, and the man that stalks her emits an unsavoury sexual lust towards her. Through all her might, Sylwia cannot seem to acquire the companionship she is so desperate of. It's in her most intimate moments we feel twangs of sadness for our protagonist as she braves her hordes of fans and puts on a happy face for the media in the hopes that she will improve their day. Through this, we realise it's because she needs them to be happy, as she believes this will make her happy too.
We as an audience are with Sylwia every step of her journey. Magdalena Koleśnik stars in her first leading role in what is one of the most effective performances seen all year: every nuance and a slight tremble in her eyes, elevated by the film's cinematography to create a sense of true understanding of her inner thoughts. We feel as if we have been following her Instagram, and doing all of her workouts since she began. It is this feeling of closeness to her that makes Sylwia such an interesting character and allows the audience to look past who she is pretending to be to see who she actually is.