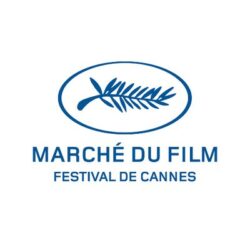 THE SEA BEYOND, directed by former actor Achero Mañas, presents to us a beguiling near-100 minutes of skilful filmmaking, and a refreshing take on the favourable road trip movie.
When Ernesto's (Ernesto Alterio) mother, Lola, informs him that when she dies she wishes to be buried at sea on the shores of her hometown of Altea, he is stunned but promises to fulfil her wishes anyway. When her words become an actuality, only a short while later, Ernesto must figure out how to handle his promised trip. Accompanied by his daughter, Cloe (Gala Amyach), and his Mother's dog, Bonnie, the three embark on a wild adventure, much to the dismay of Ernesto's brother Max (Pau Durà) who is forced to inform the authorities of his Mother's abduction.
HE SEA BEYOND is enthralling from start to finish, and a handful of twists and turns along the way see the team encounter a number of problems they must amend to progress to the next checkpoint of their trip. Never has a family been so eccentric and likeable, that we are with them every step of the way, whether they are sharing humorous pastimes or fraying the lines of morality.
Its portrayal of the father-daughter relationship is authentic in its approach as Cloe proves to be her father's own grounding force among his, sometimes, impulsive and careless actions on his own treacherous journey of grievance. Several difficult scenes see the family grief-stricken, with some choosing to expel that grief through their craft. Max's sentimental piano performance is a highlight and depicts sorrow and anguish in a way rarely seen in film.
An almost hidden gem, often overshadowed by the many talents and touching performances of its lead cast, is the movie's soundtrack, with music by Vanessa Garde. Several melodious and jolly songs act, for the most part, as the 4th member of their road trip party and make quite the effort to accelerate the narrative in a way that feels ambitious and inspiring.
With a narrative honed to perfection, THE SEA BEYOND deals with tender issues of adoption and neglect, and poses a number of ethical questions surrounding the lengths we will go to satisfy the ones we love, despite their legality and confronts the sensitive topic of death in a way that provides both comfort and entertainment to its audience. A swift reminder that life is short and is best spent intent on fulfilling dreams of your own, and remembering to take a moment away from the TV to spend time with those that matter the most.