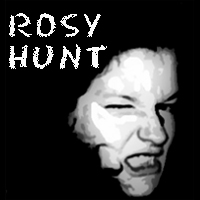 Hello, April fools.
This month we lost the granddaddy of film journalism, Roger Ebert.
His honesty, warmth, perspicacity, wit and originality won so much loyalty – http://rogerebert.suntimes.com/ has always been my first port of call when I want a think about a new movie, or I'm fretting over a gamble on a L*vefilm. Always thought provoking, heartfelt and impossible to plagiarise – a good role model for any writer. Samuel Beckett used the word "critic" as the ultimate insult in Godot, but Ebert was one of the good guys.
This month I realised I'd put dibs on our DREDD review and then dropped the ball.
I didn't manage to see it until it was languishing in the cheapie aisle at T*sco. I was very nervous about seeing it, having avoided the Stallone version on principle. Luckily one of our guest writers had written an excellent review which she was happy for us to reproduce here. I've loved Dredd ever since I hit double figures and quit Whizzer and Chips for 2000 AD. DREDD isn't the best film ever if you're not familiar with 2000 AD (although rumour has it that the DREDD story was lifted for the fridge-booming THE RAID, so if you liked that, give it a pop) but it's the perfect Dredd film and Jen will tell you why.
This month rounds off with Picturehouse Culture Shock THE ABCS OF DEATH.
We've been looking forward to this horror anthology for a long time. A whole bunch of great directors (including Ben Wheatley, who we interviewed here) were assigned letters, and "T" was put up for competition. Lee Hardcastle won with his clever claymation – he's since gone viral with his plasticene riffs on classics including Claycat's THE RAID and Claycat's THE THING (originally THINGU, a perfectly observed spoof of Pingu which fell foul of copyright complications). We interviewed Hardcastle here, along with director of the "P" instalment Simon Rumley (who also directed the outstanding horror/thrillers RED, WHITE AND BLUE and THE LIVING AND THE DEAD). See THE ABCS OF DEATH on 26 April at your local Picturehouse – book here for the Cambridge screening. For more information about the film, visit its official website and follow it on Twitter.
This month's April Fool is Henry.
Have a review of HENRY FOOL on me. It's a lovely bit of old Hartley, and it's a real film. We're currently featuring another film that I made up, for an April Fool. It's not a very funny fool – it's not up there with "your shoelace is undone" but it's all I have to offer you.
Actually, your shoelace is undone.
httpvh://youtu.be/xlK99b8OQU4