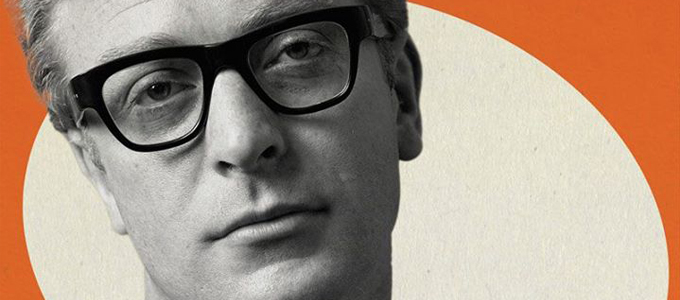 From the new-found craze of mini-skirts and pop art to the rise of east-end talent, director David Batty and host Sir Michael Caine take viewers into a time-travelling film about life in 1960s Britain. They escort the audience on a journey through the changes in culture, and look at how popular music and fashion rejuvenated the rebellion of young people; all through the eyes of Caine as he charts his own journey into a career in film.
MY GENERATION contains hundreds of hours of footage, anchored by the The Who's cult song, featuring interview audio from the likes of Paul McCartney, Twiggy, Keith Richards, Roger Daltrey, Mary Quant and many others. They relived the stories of their lives including the raunchy parties in London, basement gigs in Liverpool and how the stars broke America. The fashion is glorified as being stylishly iconic, whilst protesting the dominance of upper class disapproval.
Caine's early films and struggles getting into the industry with his accent are highlighted early on, with the archive footage being structured around iconic clips from his film, and current day filming with him returning to some of these locations. Not altogether being a typical documentary, it is much more creative and keeps the audience hooked on every shot. His light demeanour and humour shines through, and shows his resilience throughout the years.
The darker sides of the film look at the war on drugs, protest against the Vietnam war and the battle of the generations in London. It has been put together in such a way by an incredible team of researchers so that even those of a younger generation feel included in the magic of the decade, and understand the trials and tribulations of the time. It does tend to skim over the facts, and is not deeply analytical – it is more of a broad stroke brush over the years. The film took the viewers on a journey in three stages, one might say the good, the bad and the ugly – but more accurately I would say: the beginning, the revolution and the closure.
This screening was particularly interesting, as there was a satellite Q&A with Batty and Caine shown afterwards live from the BFI. Viewers were asked to Tweet in their questions, which felt a tad ironic as many of the audience were unlikely to have twitter, but the host Edith Bowman, had also lined up a few questions.
One of her questions related to a comment made by Bob Hoskins, stating that 'Everything that he does is based on his working class common sense, and there's a wonderful story to this whole film which was about cultural change and the working class being able to achieve whatever they wanted to achieve. And that's an important thing you wanted to be part of the story.
Caine went on to talk about the lack of places for young people to go at first, and getting to even just have a burger place near the cinema on Leicester Square, then how this caused a chain reaction:
Michael Caine: "We all went 'bloody hell it's like America' and it was amazing. Then someone opened a coffee bar. Two Australians opened the Two Eyes on Old Compton Street, and you could go in there and have a coffee and no one would throw you out if you didn't buy a sandwich, and they played music the whole time. He would put on a show in the basement, which was an extra half a crown, which was the first place I ever saw Shirley Bassey! People told me Tommy Steel was in there. I saw Tommy, and I saw Lionel Bart on the drums. I didn't even know he could play bloody drums! It sort of happened like that, you know? We weren't out like some sort of political people saying we were going to do class and all this, and wear black dress at the academy sort of thing. We just said where can we get a hamburger?! And the BBC never used to play pop music, and they started playing pop music and it was fantastic!"
Edith Bowman: "The shoes on the different foot with this, with you being the interviewer in terms of you doing all these wonderful conversations with some of the most iconic people of that time, and we don't see in the film. And there's life after 'My Generation'.
MC: The interviews couldn't be in the film because it took it away. It takes the concentration and the atmosphere from it away. What they used, What he used being a clever director, was only me. You see me in the Icris Bar only 32 years old, and when I walk out the door it's me now, y'know. And that's what took you through the sixties, but you only needed one of those. You didn't need to see everybody.
EB: David, what was it like for you in terms of a director, kind of relinquishing control and handing over that control to the star of your film to do those interview?
David Batty: Terrifying. One word really! In concept, it's one of those things you write down really on a bit of paper and it sounds like an amazing idea and in practise … all directors as you well know Michael, were dictators and control freaks and don't like handing over. That being said, I had absolutely nothing to worry about really once we got going, and I should habe twigged really that you have done more interviews or been interviewed more times than I've had hot dinners.
MC: It was a bit different doing the interviews, because what I found with the interviews, 'cause I knew all the people anyways, and I had not seen them for 30 years but I knew them years ago. And so it was like catching up on old times. So if you look at it, it's like a conversation.
DB: You're being very humble there Michael, actually when you did those interviews, you'd done your homework or you used to. You knew that and interviews got to have a beginning, middle and an end. It's no good telling stories that people don't relate to. Hat's off to you, you were brilliant at that – a chat show host!
EB: This wonderful archive footage that is a beautiful story that we follow, it's a really great story, tell us in terms of how you came across quite a big chunk of that.
DB: We deliberately wanted to allow ourselves times to find the right archive because obviously there's been a lot of films about the sixties and they tend to use the same footage. So I decided we weren't going to use any of that. Which is again great in concept, but then you have to go out and find it. So that's what a large part of the time involved.
EB: Let's talk about the music for a second, because in this film you have pretty much every song a director is told not to put in a film because it's the most expensive band or artist ever – how did you manage it?
DB: I don't know! Simon (Fuller) is full of magic. Again, it took a long time and a lot of negotiation. I mean we all decided from the word go, didn't we Michael, that it's pointless making a film about the sixties unless we've got the big tracks or big bands in there. Choosing which ones are always difficult. The interesting one for me is Strawberry Fields forever, I mean how do you choose a Beatles track? Every 300 hits! Strawberry fields is a personal favourite of mine, it's a great moment in the song writing moment or Lennon's song writing moment because he's sort of trying to capture the innocence of youth, the innocence of the Beatles early on when they could make all this music.'
MC: The iconic moments for me, I realised we were in the sixties when I went to my first discotheque. That was the ad-lib in London, and it was amazing. I had never known anywhere where working class people could dance. And on the floor as I looked around was every Beatle and every Rolling Stone and everyone was dancing. There was a club called New Jimmies. In Paris at that time every club had a live band, it was very expensive to go in. And this one was playing records and I thought, 'what's that, is it English?' It was something like Tommy Steel. And I looked at the menu outside and the drinks were very cheap. I went in, sat down and this woman came up to me and asked what I wanted to drink. I said I'll have a beer, the cheapest beer. Then she said I'm the owner, we've just opened. And I said, yeah what's your name and she said Regine. She said but it's not a bar, there's dancing downstairs its discotheque. So I said what's that? And she said it's a place where you play records and dance, I can't afford a band so we're playing records to dance to, and there's cinematheque and bibliotheque in France, so I'm calling it the discotheque.
The evening ended with all the participating cinemas singing Happy Birthday to Sir Michael, as it was his 85th Birthday and was presented earlier with a cake that had a movie reel of all the films he had been in over the years. The nostalgia of the film and the night had rubbed off on everyone, as the audience recalled stories from their youth and the cast tapped along to the music. It represented the sixties in a snapshot hour and a half film, needing only the simplicity of vintage footage and music to take you back to that time.