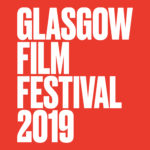 Coming from director Sarah Marx, THE TRUK (L'ENKAS) is an accomplished first feature, with plenty to mark her out as one to watch. The script, however, is perhaps a little too caught up in what is happening rather than who it is happening to, making it more of an indication of potential than compelling its own right.
Sandor Funtek of BLUE IS THE WARMEST COLOUR leads as the appropriately-named Ulysse, returning home from prison. He returns to a mother, Gabrielle (Sandrine Bonnaire), with ailing mental health. Looking to earn money not only for himself but also to pay for his mother's care, currently provided by an ex-girlfriend, he and his friend David (Alexis Manenti) move forward with a plan to sell ketamine at a music festival from a food truck.
From the off, the manner in which Ulysse's prison and post-prison life is presented has an interesting subversion to it. We open to him reading poetry as part of a group session, and although some gentle mockery is delivered by his fellow inmates, it comes across as a supportive environment of emotional expression. As soon as Ulysse is outside, he seems isolated. His ex-girlfriend immediately – if understandably – wants to drop tools on caring for his mother and leave him to it. Every interaction he has seems to be a ticking clock towards how someone will try to exploit him, all because he needs money to lead his life: "Unless you are rich and healthy, you can't get by on minimum wage".
The coldness of the penal and justice procedures is also examined, if only in brief. The early release committee is full of late attendees, distracted petitioners, with one man even browsing internet porn on his phone as the fate of the inmates is decided. Although there are no great lengths taken to make Ulysse and David wholesome (they pore over woman on Instagram like it's an Argos catalogue), the manner in which they are searched by police is nevertheless jarring. It places the audience in a tricky position, as the search seems unmotivated and the demand to prove the innocence of the money they have collected feels like corruption, even if we know they are ill-gotten gains.
The script isn't always as sure footed, however. Little time is taken to dig into the central character of Ulysse, meaning the impact of whatever personal Troy of his is collapsing is damped. The actual flow of events in the film is far more concerned with the plot's mechanics. A lot of time is taken to outline the various cogs of the ketamine acquisition, preparation, distribution, and economics. In some cases, spending time on characters who – based on this – we might expect to reappear but do not. Additionally, it leaves little time for Gabrielle's clinical depression to be portrayed and how this affects their relationship. Although difficult to portray visually, it reduces this to little more than appearing slightly wandered and forgetting to put slippers on. Otherwise, the film has some nicely done visuals – filmmakers always seem to have fun shooting nightclub-like scenes and Marx is no exception, even portraying the periphery of the rave with a nice contrast, and chopping between the various corrupt parties involved in the scheme.
Although the feel is right, the actual things portrayed on screen leave a final ironic twist without something to really grab on to. Sarah Marx has undoubted skill, but THE TRUK required some fine tuning to be the best vehicle for it.