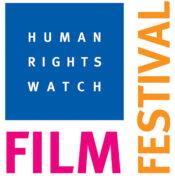 The Chinese term for women who are unmarried by their late twenties gives the title to LEFTOVER WOMEN, an absorbing documentary by Hilla Medalia and Shosh Shlam following three women who fall into this cultural category. Issues of Chinese gender inequality are blazingly apparent in this film where women are judged based on their marital status. LEFTOVER WOMEN offers an excellent insight, from a female perspective, of the frustrations which surround the pressure to marry in a male-dominated Chinese society.
In LEFTOVER WOMEN, Medalia and Shlam create windows into the lives of three Chinese women, depicting the pressure they face trying to find a husband and negotiate societal expectations. The cameras are always observational, with no to-camera interviews. Despite this, the film finds a remarkable sense of intimacy with all of its participants, their experiences, and frustrations. In particular, this is true with Qiu HauMei, a 34-year-old Lawyer who feels ostracised by family and community because she doesn't want children and is reluctant to marry. The choice between career and marriage seems conflicting, but another of the three main participants, Gai Qi, a lecturer in Film Studies, gets married at an 'old' age, has a baby and keeps her career, albeit with a degree of compromise. Each of these women provides a different but equally compelling study of the cultural relationship with marriage in China.
Events such as government-organised dating days set to help Chinese people find partners are eye-opening to a non-Chinese viewer and reinforce the sense of duty that comes with marriage and parenthood. Watching these situations orchestrated to find people partners is fascinating, none more so than the so-called 'Marriage Markets'. At these "markets", families gather to try and find partners for their son or daughter. Posters, pictures and pitches from families make this look more like a salesroom than a park gathering. Medalia and Shlam's film successfully reflects the busyness of Beijing life, and the daily pressure that surrounds these women is never more evident than in such scenes.
Familial pressure is apparent in all three of the women's lives: Qiu HauMei's countryside family are ashamed she isn't married and doesn't want children; Gai Qi's "prime" marriage years were lost caring for her sick father; and Xu Min, the third woman, is pressured by her mother's high expectations. The observational nature of LEFTOVER WOMEN creates a fascinating snapshot of the culture. Still, it is Qiu HauMei's story which is the most nuanced and interesting and her scenes are the most engaging. Contrastingly, Gai Qi's experience feels too quiet at points, and Xu Min's underdeveloped.
Chinese society makes marriage a problem that is hard to escape, while LEFTOVER WOMEN brings the issue of gender inequality to the forefront. The documentary asks the viewer to observe and understand the stigma women face within their set of broader social and cultural circumstances, which it then does well to represent.