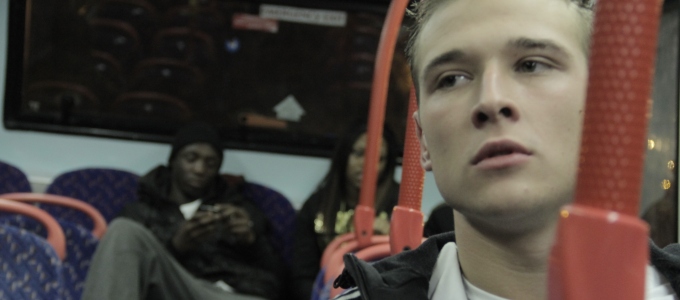 Rich pickings at this year's Underwire Film Festival at the Ritzy Cinema in Brixton included panel discussions, one-to-one support events for filmmakers and a generous helping of short film screenings. The 'Why Can't Women Make Feature Films' event demonstrated the need for a forum to highlight and explore the context in which women are currently working. The discussion was led by panel members Lizzie Francke (Senior Production Executive at British Film Institute Film Fund), Hannah McGill (film writer and former Artistic Director of the Edinburgh International Film Festival), Carol Morley (filmmaker) and Kate Taylor (Independent Cinema Office).
Topics covered included McGill's recent public calling to account of Creative Scotland, which convened an all-male jury for its 2012 Awards; Morley's view that "for a woman to make a film is a political act – I feel that burden of representation"; and Francke's references to the 1920s, quoting silent film director Ida May Park on women in filmmaking, "there is no finer calling", and the 1980s, quoting Barry Norman who apparently referred to Sally Potter's direction as like a "dog doing tricks" on Film '82. There was some debate about whether there is a lack of confidence amongst women in the field of film and there was little doubt that persistence is a key requirement to address the current dearth of women directing features.*
Giving Life To Stills, an animation panel discussion chaired by Abigail Addison, was an excellent opportunity to see some of the work of Elizabeth Hobbs with excerpts from THE NATURE OF BOW (UK, 2003), featuring beautifully observed drawings of bird life by members of The Bow People's Trust Age Concern Art Group, and FROMBALD, a vampire film currently in production for which Hobbs is using rubber stamps to animate directly on 35mm film and which features a Balkan folk music soundtrack. The panel members, also including Kate Anderson, Birgitta Hosea, Ellie Land and Matilda Tristram, shared their experiences of how to make ends meet whilst maintaining their personal practice, as well as sharing their passion for what animation can do – not least its flexibility as a documentary tool. Land's CENTREFOLD (UK, 2012) is a case in point, an engaging hand-drawn film featuring women discussing their experiences of labiaplasty.
"For a woman to make a film is a political act – I feel that burden of representation"
The Quarterbacks programme was a showcase of work by practitioners aged 15 – 25, including FIFTY (UK, 2010) for the work of composer Emilie Levienaise-Farrouch; it was gratifying to find out later that the film had won Rebecca Watkin the Best Producer award. It's a squirm-in-your-seat ensemble piece set on a West Midlands bus, with a pregnant girlfriend escalating a conflict between a gang and her electronically tagged, probationary partner. So far so gritty, but the hook of the story is in the ambiguity of the relationships and the question of how aware the young woman is of the implications of her actions.
Included in both the Quarterbacks and Celluloid Sculptors programmes for Lucy Luscombe's direction, CANDY GIRL (UK, 2012) is a polished production set in the world of rhythmic gymnastics, magnified with slow motion, its central character is all startled eyes and pink leotard set against a grey wash of stony-faced spectators. The resonant soundtrack seems to squeeze the air out of the world until she escapes, gasping, across a rain-drenched rooftop.
Celebrating achievements in directing, Celluloid Sculptors was a strong and varied programme, perhaps reflecting the fact that entries to the festival have trebled since last year: from the silent couple of SKIRT (UK, 2012) taking turns to assemble and reassemble a puzzle of belongings with gentle humour; to the sustained tension of SUMMIT (UK, 2012), an encounter between a lone filmmaker and a passerby with a troubling presence; to BELLY (UK, 2011), an animated film with highly evocative sound design and in which the human behaviour is heightened by the mythical half-animal qualities of the characters.
This final day of the festival gave an indication of its development and expansion since last year. The question I brought away with me is: why did so few men attend?
* Women in Film and Television website: The latest Celluloid Ceiling report, which analyses the gender statistics of women working behind-the-scenes on the top 250 domestic grossing films in the US, shows that women accounted for just 5% of directors in 2011. That represents a decrease of 2 percentage points from 2010 and almost half the number of women directors working in 1998, suggesting that women's presence in this key creative role in the film industry is getting worse, not better.