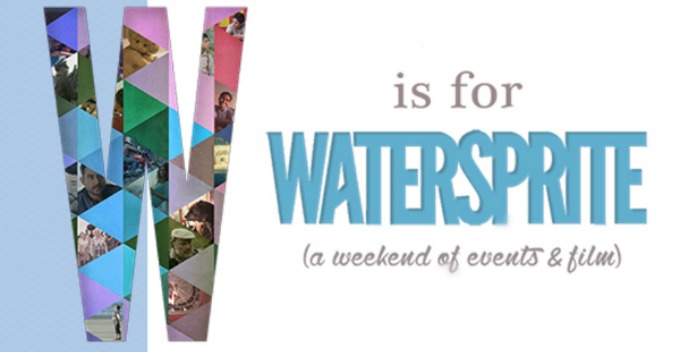 The recent Watersprite Best of Fest screening displayed the top ten films from a compilation of over 300 entries. These were comprised of a wide variety of genres, cultures, styles and more than a couple of-Granny's. So with Mother's Day just round the corner it seems appropriate to take a look at the role of the matriarch, and more accurately that of the grandmother from a selection of the stand out films.
Almost certainly the strangest film on the list was the bizarre yet captivating HORSEFACE. This imaginative film revolves around a young man compelled to wear an enormous horse mask. Through inventive editing and imagery this black and white picture offers a surreal approach to the traditional grandparent relationship. Everything appears normal at first (apart from the horse head) as the granny dotes on her adoring grandson, preparing him a birthday cake and sitting placidly as he enjoys his beloved equine documentaries. However as the film unfolds the grandmother is exposed as the centre for a web of lies and deceit that leads to a shocking and eye opening revelation for our horse-headed hero.
MI OJO DIRECHO tells the more straightforward story of a man's fond memories of his childhood spent with his loving grandmother. This heartfelt Spanish film depicts our protagonist as a young boy going to the cinema and playing with his grandma on the beach as they enjoy their favourite sweets. We then jump forward in time to witness some poignant scenes of him as a grown man visiting his grandma as a frail and aged woman. Though simple in concept the film is well balanced and manages to remain touching without becoming overly sentimental.
A particular highlight from the festival was the animated film MY STUFFED GRANNY. This beautifully crafted film, as told through the eyes of the child narrator, follows the life of an impoverished family struggling to survive off their grandmother's pension. The family is plunged into further trouble when their mumbling, grumbling and constantly hungry granny passes away. This prompts the desperate father to perform a DIY taxidermy of his mother in a ruse to receive her pension money. MY STUFFED GRANNY is an absorbing watch; whimsical and earnest in equal measure and filled with both heart and humour, one of the gems of the festival.