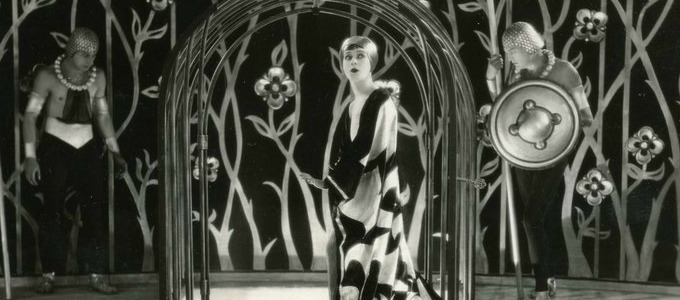 Oscar Wilde's biblical tragedy gets a curious makeover in silent film SALOMÉ, showing at the Cambridge Film Festival with live musical accompaniment from The Hermes Experiment.
A daring adaptation, SALOMÉ is an experimental, fantastical film of the silent era. It is inspired by Wilde's highly controversial play, which was banned from London stages in 1892 for blasphemous content. Based on the biblical tale, it tells the story of Salomé, stepdaughter of the Tetrarch King Herod, who slew his own brother to take the throne of Judea and marry Herodias. Salomé herself pines for Jokaanan (or John the Baptist as the Bible tells it), but he boldly rejects her advances. When Kind Herod asks Salomé to dance for him, she reluctantly agrees, on the promise that he will do one, terrible thing for her.
With pouts aplenty and wide, daring eyes Nazimova is sensual, mystifying and enigmatic.
The story of Salomé is not the key focus of Bryant's film. In actuality, the film is more like an exuberant art piece, with minimalist sets, exaggerated, weird acting and heavily stylised costumes. It is lethargic, asking for attentions to be paid to the artistic value rather than the plot, but that makes it quite wondrous to behold. This is a biblical world where costumes are donned with fish scales and baubles, and chorus girls dance half-naked. At the centre of the piece is the fascinating Alla Nazimova, the Russian actress who plays the lead character of Salomé. With pouts aplenty and wide, daring eyes she is sensual, mystifying and enigmatic as the eponymous lead. Nazimova, a highly interesting figure herself, spent an incredible amount of money on financing the film, and though she directed it, she did so under the name of her husband, Charles Bryant.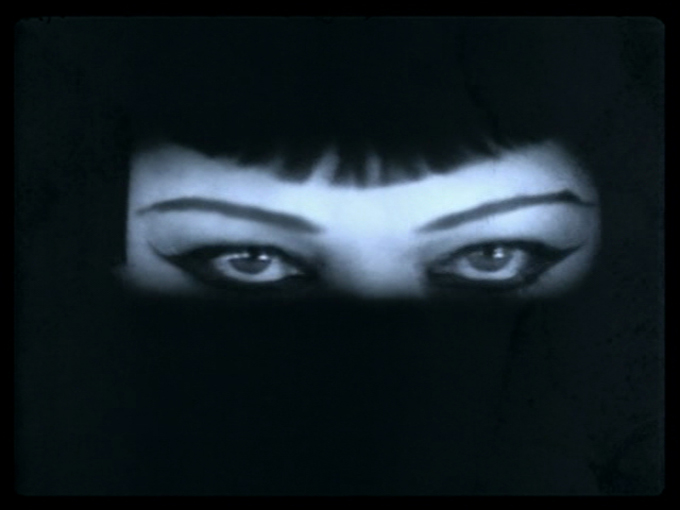 Nazimova's influence is perhaps what makes SALOMÉ an icon of early gay cinema. That Nazimova, a lesbian herself, demanded the film's entire cast to be either gay or bisexual in homage to Wilde is a strong rumour, one which started when the film was in production. Unfortunately this doomed the film's reception, showing that it was something 1920s audiences could not quite get their heads round.
The film itself is at times bizarre, at times ridiculous.
For a modern audience, SALOMÉ is a captivating piece of early cinema, and the Cambridge Film Festival audience were fortunate to have it matched vividly with the atmospheric music of The Hermes Experiment. The film itself is at times bizarre, at times ridiculous (a particular scene with Nazimova's larger-than-life dancing comes to mind), but it is a treat for fans of silent cinema and artistic pieces alike, or just the eccentrics and fantasists among us.
httpvh://www.youtube.com/watch?v=KSAdIh0pUGw