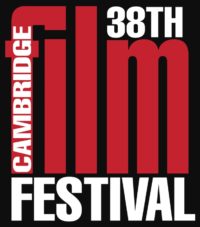 Hungarian filmmaker Bernadett Tuza-Ritter brings to the festival circuit a deeply emotive, harrowing documentary about one woman's life as a servant and slave that will completely open your eyes to the reality of current-day slavery in Europe.
Marish is 53, although by looking at her you would assume she was decades older, the lines on her faces penetratingly deep after years of service, abuse and hard labour at the factory and the hands of her captor. The cinematography is strikingly powerful: the harsh light of day naturally illuminating her face as she works, the glint of tears when facing a tirade of verbal abuse and the warm glow while she flicks back through photographs of memories long ago. One polaroid is of her 16-year-old daughter, who grew tired of Eta's harsh tirades and mistreatment of staff, and moved into a children's home.
Eta, who permitted Bernadett to film under the pretence that she was a naïve student working on a school-project, was distinctly proud of having servants and not having to work. Marish came into her custody 10 years prior. She was made to hand over her pay check monthly, had her ID/possessions confiscated and was rarely permitted to leave the house except to travel to the factory where she workded. Even something as minimal as being physically beaten for heading out to collect groceries is shocking: that in this day and age, slavery still exists in this capacity. The psychological and financial abuse is intensely entwined, as Eta remarks cruelly "You are not worth anything. You are angry at yourself". And yet, there is a profound, selfless nature about Marish – which is a given servant name, and we learn her real name is actually Edith – in that over the years, the basic things she is able to acquire are saved for her daughter in case of escape. She inherently believes that everyone deserves respect, even those who have lost everything, even more emphasising her silent pain. Her blossoming friendship and trust with Tuza-Ritter is one of the most notably profound aspects of the film, as she begins to open up about household secrets and the inner desperation comes out.
One of the most haunting quotes comes from near the start, where she nonchalantly states: "Happiness. It's never anywhere near where I am". She initially holds so much back out of mistrust and fear due to past treatment, but slowly becomes more candid with the filmmaker. The resentment in her eyes is compelling and pleading, and it's frustrating being on the other side of the screen as the situation unfolds. Only during long cigarette breaks, tobacco being one of the only things given to her by Eta, can she obtain any sort of release. The score is consistently tentative and sinister, swelling sporadically during fast paced moments to heighten the tension. The situation escalates drastically, with a stunning blurred shot through glass, a relatable metaphor of exhaustion and debilitation. Edith's crushing sobs rattle through the viewer in the most emotional impression.
Tuza-Ritter is a member of the HSE and Hungarian Film Academy, with A WOMAN CAPTURED being the first ever Hungarian feature film to be entered into the Sundance Competition. It rightfully deserves its place in the circuit. Documentaries of this calibre are notably hard to achieve, due to the nature of gaining content, and she does this exceptionally due to the sheer nature of the situation Edith was in. The intrusive, third person shot that is consistently used allows the audience to connect to Edith in their own way, hunched to the same level she is reduced to.
There is an uplifting optimism to the ending, which gives hope to those facing similar dilemmas that change is possible and government help or not, there is a way out. Her courage, determination and emotional journey was so significantly moving, it would reduce anyone to tears. It sheds light on such a silent, contemporary issue that no longer belongs in the shadows, and will hopefully help those obtain justice who deserve help.