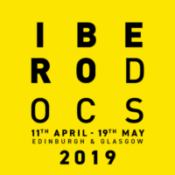 Leandra Leal makes an impressive debut with her documentary, DIVINE DIVAS – an insightful look into the lives of Brazil's pioneering drag artists from the 1960s. Vibrant, fascinating and with as much personality as its stars, the film makes for a celebratory experience whilst being an accomplished piece of filmmaking.
The central stage for DIVINE DIVAS is the Rival Theatre in Rio de Janeiro, one of the first venues to allow performances from transvestite performers and drag artists in the 1960s. The theatre has a personal connection for Leal, as it was then owned by her grandfather, Américo. It is from this rather personal connection where some of the more touching strengths of the film derive, with Leal shining an admirable light on performers that she has known for many years, and for whom she clearly has a great respect. Such praise is well deserved- the Rival girls offer a personal history to the art of drag and the struggles that many LGBT+ artists have faced and still face to merely be themselves. The sheer effort of their performances, mixed with the ruthlessness of some of their personal stories, make for a poignant watch at times, despite the general vibrancy of the film's themes.
With the interweaving of 1960s archive footage and a modern narrative in the present-day (the Rival girls are preparing for a 50th reunion show), Leal offers us a realistic look at the work of Rio's drag artists without being exploitative. Each diva has their own story, their own experiences, and their own personality, offering a broad and captivating snapshot into this particular theatrical realm. It is a joyous, moving and engaging documentary, successfully designed to entertain those with or without much knowledge of drag as an art form.
DIVINE DIVAS screens as part of IberoDocs 2019 at 3pm on Sunday 14th April at the Filmhouse, Edinburgh. You can buy tickets here.