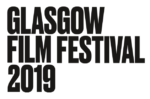 Jonah Hill has had a fairly unpredictable career as an actor, swinging from the farce comedies he made his name with (SUPERBAD, 21 JUMP STREET) to prestige dramas (MONEYBALL, THE WOLF OF WALL STREET). It's hard to know what to expect from his directorial debut, named after his formative years. Cinema is no stranger to nostalgia, and in recent years there seems to have been less barriers to indulging in that tendency. Although uneven, MID90s has an authentic and unaffected feel that uses certain motifs in an organic and honest way not typical of other films.
Leading the cast is Sunny Suljic as Stevie, a young kid living in Los Angeles with his single mother (Katherine Waterston), who we meet whilst he is being beat up by his older brother. Spotting some (slightly older) kids hanging out at a skate shop, struck by the bonhomie and confidence they seem to display, Stevie trades for an old skateboard and goes about ingratiating himself to the gang. Ups and downs ensue, Stevie gaining confidence and friends whilst there is an ongoing concern at precisely what scrapes he is getting into and whether his new friends are really the best influence.
Hill conveys a sense of the time very well in MID90S – Street Fighter II t-shirts, games consoles far from the sleek mini-spaceships of now, "Kiss from a Rose" on the restaurant stereo. The soundtrack leads in this regard, heavy with 1990s hip-hop (Souls of Mischief, A Tribe Called Quest, Wu-Tang Clan) which informs the context the characters are inhabiting as well. This is not atmospheric music meant to set a tone – the patronising idea of the 'urban' setting often set this way – it is simply what the characters (and Hill himself, presumably) listened to. Rather than pounding the eardrums with this throughout, atmosphere is found in the film's more contemplative moments. These are allowed to breathe with original pieces from Trent Reznor and Atticus Ross, their score not much swelling as gently climbing and imparting a sense of significance to the coming of age we are witnessing. In the same way as that dark ambience – bass hums pierced by piano notes – lent a sense of the world changing to THE SOCIAL NETWORK, it lends that same feeling to Stevie in microcosm, albeit without quite the same level of buzzing dread of the Fincher film: his world is changing.
The dialogue between Stevie and his new crew rings true. When viewed in the context of the small group's racial dynamic it echoes some dated archetypes, but it smoothes the way to having the characters interact in a more holistically genuine way. For every humorous discussion based on the white characters' cluelessness about black people and sunburn, there is a heartfelt discussion on what it means to be a person of colour in America (no less pertinent now than in the 1990s setting). If anything, however, some of these can be a little too authentic. While the boys shoot the shit in the skate shop, it drags on at points. Authentic conversations between teenagers can be tedious in real life, and so it can be here.
There is a degree of visual savvy from Hill, no doubt aided by his cinematographer Christopher Blauvelt (who has shown excellent work in NIGHT MOVES and working in the camera department of other visually memorable films such as ZODIAC and A SINGLE MAN) and editor Nick Hout (LADYBIRD and TV's Billions). A shot of the boys skating down an LA boulevard is a beautiful sunset image, and the catalytic incident for the film's conclusion is an extremely effective example of hard cutting.
Although not immune to dragging on in its quest for authenticity, MID90S shows a good sense of purpose and has plenty to portray about growing up on America's western coast in the 1990s. A very specific portrait it may be, but one whose ragtaggy candour should win affection.