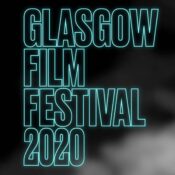 BECAUSE WE ARE GIRLS, directed by Baljit Sangra, follows three sisters as they navigate their families and the justice system while coming to terms with the sexual abuse they faced growing up. The film takes the interesting viewpoint of framing sexual assault within the context of Indian familial culture and how that changes the way the crime is viewed and the trauma that comes with it. BECAUSE WE ARE GIRLS' ability to create a discourse around sexual assault from a cultural viewpoint is commendable; however, the directorial choices throughout the film often take away from that achievement.
Throughout the documentary, there are multiple scenes at the courthouse or talking about the case. During these scenes, the speech from the three sisters feels very rehearsed and unnatural. For example, during a scene where they are waiting for the verdict, one of the sisters speaks with her daughters. The words she uses and the way she structures her sentences sounded more like a speech or as if she was reading off a page. This unnatural moment pulls the viewer out of the heartfelt sentiment and reduces the emotion of the moment. These scenes are sporadically placed throughout the film, so the difference in the language is more strikingly noticeable compared to more subtle scenes or interviews.
Sangra has decided to alter the timeline instead of it being in a streamlined narrative. This choice can often work in a documentary, but unfortunately, for this film's editing, it created a lack of coherency and made parts confusing. There was no clarity on what moments were from the past or present-day, and this made the viewing experience difficult. Again, this discrepancy takes away from the critical moments that the women want the audience to hear.
The inclusion of the Indian familial culture was an interesting one. As a result, though the film was about sexual assault and the trauma the women suffered in their adult lives, it was also inherently about how the women navigated Indian culture through this abuse and trauma. Sangra's subtleness in revealing the multiple layers of their family and how their families commitment to their cultural morals affected the women's recovery was superb. She shows that this commitment and the cultural influences in the family were often re-victimising and re-violating the women further. The powerful moments where the women call out their parents for this is a highlight of the film and reveals parts of the women's recovery.
BECAUSE WE ARE GIRLS has some interesting moments, and its commitment to the women and their recovery is admirable. The choices made by Sangra often pull the viewer out of the film, however, and more caution should have been taken to ensure the women's voices were always heard without confusion. The film had strong moments, usually when the women were with each other or discussing how they move forward. BECAUSE WE ARE GIRLS is a powerful film whose message got lost in editing.