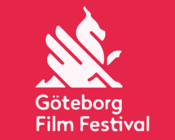 David Bonneville's latest feature, THE LAST BATH, is a distorted, unnerving story that unites a nephew and aunt under unfortunate circumstances and plunges the pair into an intense, and surprisingly close relationship that clears the hurdle of being dysfunctional.
The nephew Alexandre (Martim Canavarro) arrives on our screens in a flurry of road dust and bloodied hands, dazed from the events of earlier in the day when he found his grandfather dead. His Aunt, Josefina (Anabela Moreira), also has her morning disrupted with the phone call about her father's passing, just after finding a used condom in a convent bed; it is a double prompt to return home. Only mere months away from taking her vows, Josefina's life is spun into a new direction, with finishing raising a teenage boy set to be the ultimate test of her devotion to others.
Alexandre and Josefina's relationship is somewhat dizzying and intense at times; they curiously inspect each other, family by blood but estranged in life. They begin to edge closer, seemingly unbothered by intimacy as Josefina scrubs his head free of nits in the bath, and Alexandra winces about his shredded palms in the water. Yet they peacefully find a flow, perhaps grateful for a mother-like figure to take control in his own parent's absence. The characters' faces seldom face the screen directly, the camera catching side-on glances into the distance, lying in bed facing the wall, or hands cupping their faces in despair. There is a need for them to suffer alone, concealing their grief in painful solitude individually. There's a disturbing atmosphere lingering at the edges of the film, the two at times closer than comfortable and motives unclear. Bonneville mooches around the edges of pushing things further, laying out a tense atmosphere but never quite dipping into darker waters. What would be a perfect score for a horror rips through scenes early on, as you brace yourself for a sinister storyline and then are left somewhat perplexed at the intention of the narrative. Playing tricks with the score is somewhat intriguing but also unsatisfying and doesn't really do much for the overall viewing experience.
Alexandre is equally curious about her and her dedication from years of looking after others in the convent as she washes him slowly and with care. He traces her thigh, which is raw and rubbed from the barbed metal band around it, a tender gesture but somewhat unnerving nonetheless. Their connection stems from loneliness: Alexandre's mother, who has been absent for four years, has caused him to crave love, and Josefina's obedience to God may have given her purpose, but her relationship with her nephew provides a bond. However, her sister's surprise appearance feels like a slightly forced contrast; her bright red lips and dress burst out against Josefina's muted clothes and cropped hair. Her erratic behaviour is almost eccentric in the rural Portuguese hills. Everyone's pain runs deep; wounds from the past make them all feel uncertain about the future and craving a new start. In the second half, we get to see a closer side of Alexandre, and his emotions, torn between his family and desire for freedom. There's a notable immaturity to him; instead of rebelling out as a teenager, he's almost regressed in his ability to cope with the situation. He's not entirely sure who he's supposed to be attracted to, who to trust, and how to appropriately respond to the myriad of mixed messages.
Bonneville's direction feels timid at times, leaning into murky territory but then sharply pulling back when things become too intense. The score keeps things balanced, detracting from some startling and provoking imagery, but within this lies the essence of temptation and restraint. It draws you in, keeps you gripped to each distorting scene as it lurches from one extreme to another. Apparently influenced by THE SOUND OF MUSIC, THE LAST BATH veers away from any conventionality of a harmonious singing family; this story instead decides to expose the minds of two lost souls meeting and becoming almost freakishly inseparable.