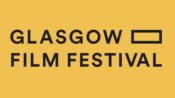 Documentarian David Farrier is no stranger to the weird; seven years ago, his documentary TICKLED explored a strange spiralling of events and hidden identities from one innocuous enquiry into 'competitive tickling'. He returns with a new feature, MISTER ORGAN, which begins in similarly mundane circumstances.
When a high-end antique dealer employs an enforcer to clamp any cars parked outside after trading hours – a man who has no problem extorting $760 from hapless parkers – Farrier's initial oddball reporting leads to national news coverage and a court case served to him by a 'Mister Organ'. But he recognises this name – in its many misspellings and 'professional' iterations – from some earlier strange tales and urban legends, known only to those who had the misfortune to cross this man's path. And thus, the strangest alliance of documentarian and fraudster is born.
Farrier's gutsy exploration and ability to dredge the most bizarre happenings to the surface put Louis Theroux to shame. MISTER ORGAN is a fascinating portrait of a narcissist's litany of power trips. In-depth interviews are interspersed with montage portions chronicling the scale of abuses – many of whose witnesses and victims do not want to go on the record. Farrier's own vulnerability on camera supports the heady mix. He allows more of himself on screen than in TICKLED, both in terms of narration processing his thoughts and feelings, often delivered straight to camera, and in startling segments showing the physical and emotional toll this investigation takes. Farrier uncovers a maddening, frustrating, captivating story at all turns, raising questions around duty of care, legal loopholes, and the sheer audacity of Mister Organ himself.
The fatal flaw in MISTER ORGAN is the fact that, after a certain point, Farrier hits a dead end. The narcissist can spin stories so compulsively and voluminously that the vortex becomes apparent on screen before the documentarian calls it quits. However, it is hard to blame Farrier and his team when faced with such extraordinary circumstances that sit just below revelatory. The journey is still memorable, baffling, and worthwhile.
As Farrier reminded audiences in a pre-recorded video shown at Glasgow Film Festival, there is no neat ending because that would not be true to life. MISTER ORGAN may not have the impact of TICKLED, centred as it is around a man all too keen to make himself known. But the bizarre journey through these circuitous frustrations and dead ends is scarcely believable. TICKLED was followed up with a 20-minute short film a year after release; one hopes for similar treatment with the MISTER ORGAN saga, if only for the reminder that this fever dream was real.