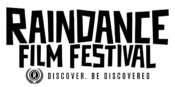 SCHEMERS has a wonderful reverence for time and place; and this is especially notable given Dundee is not always the most favourably depicted of the major population centres in Scotland's central belt. A madcap caper, with something to say as well, Dave Mclean's film captures the best of Scottish humour without softening the edges of a tale based on achievement against all odds.
Conor Berry leads the cast as Davey; a young man looking for something in the limited opportunities available in 1970s Dundee, having had a promising football career cut short by injury. He develops an interest in student nurse Shona, inviting her to a non-existent disco he must now arrange. From there, his interest in musical event promotion grows – he and his friends gradually look to put on bigger and bigger acts, sometimes requiring financial and logistical help from the less salubrious elements of Dundee's underbelly.
SCHEMERS is based on the real life of David Mclean's career in music promotion in the City of Discovery, and his affection for the setting is clear. Within the opening stretches of the film Dave Narey, a legend of Dundee United, has already been referenced, and Mclean goes to great lengths to frame landmarks of the city (where the film was actually shot) with some wonderful work. Groucho's record store – something of a Dundee institution – is the genuine filming location and epicentre of Davey's musical devotion. The waterfront at Broughty Ferry forms a backdrop for a self-reflective moment, as does a picturesque sequence at the Magdalen Green Band Stand. Some elements, however, are likely to fly over the heads of any non-Dundonian. When Davey refers to the 'tully' – although authentic – it's unlikely the casual viewer will identify Dundee's Evening Telegraph daily paper.
The other aspect that SCHEMERS positively revels in is the tenacity of its characters, and it is here – and the humour it is underscored with – that the film evokes some of the better Scottish inspirations. The slightly freewheeling and criminal-adjacent scrapes the gang get into has an obvious TRAINSPOTTING influence, but the deeper comparison lies with the cinema of Bill Forsyth and THAT SINKING FEELING in particular. What Davey and his pals lack in resources they make up for in resourcefulness and a fake-it-til-you-make-it enthusiasm. When Davey measures distances on a map using a sausage, it is at once amusing and inventive. Without any sort of connections and wealth to fall back on, the comparison to Ronnie and the gang in Forsyth's 1979 debut feels like a more natural fit for parallels, even if the film's tenor is different.
The film isn't perfect by any means, with the female characters not moving much beyond either supportive muses or stereotypical (party-pooping) voices of reason. However, the warmth and affection with which it treats its main collection of rapscallions make it hard to let that imbalance tarnish the appealing nature of the leads. In addition, Mclean manages more pleasing filmic photography than many Dundonians will likely have seen recently of their home city.
SCHEMERS is very light-hearted and enjoyable at its core, but it manages to imbue the plot with enough sense of aspiration and peril to have a message as well. Many of the themes of the film remain relevant to this day, but the setting gives the film an affectionate nostalgia to hang them upon.