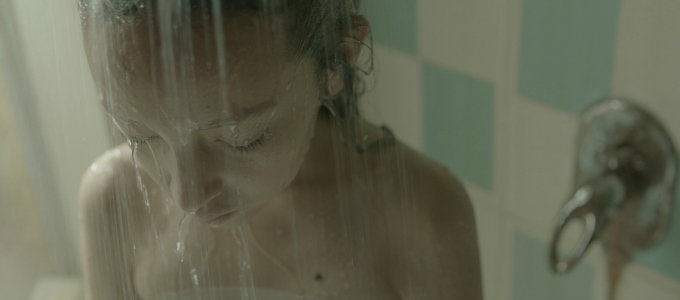 Ecuadorean filmmaker Ana Christina Barragán's moving feature follows 11-year-old Alba as she comes to terms with her mother's illness and her own impending adolescence.
Shy by nature, Alba encounters a number of difficulties settling in at school — a problem which is further exacerbated by her enforced connection with her eccentric father. While trying to distance herself from her father, Alba must also rely on him for emotional support as she struggles to navigate the hurdles in her personal life.
In particular, Macarena Arias, playing Alba, delivers an astonishing performance which relies on control and reserve; extremely impressive qualities from such a young actor. Arias's performance is supported firmly throughout by very convincing performances from the other children, as well as those of her on-screen parents.
ALBA does not shy away from displaying the whole truth of the young girl's suffering: family relationships, illnesses, the pains of adolescence and the power dynamics of bullying are all laid bare in this brutally frank portrayal of Alba's life. Her sense of isolation is captured wonderfully through the film's treatment of girlhood and all that brings. While her composed, observant exterior could easily paint her as an unsympathetic lead, the rawness of her experience means that the audience is invited to understand her plight from every angle — every moment of loneliness, every jigsaw piece, every drop of unwanted blood. The extreme honesty of this portrayal carefully aligns the audience with her, to the extent that moments become almost unbearably real, and we yearn with her for her life to change.
In order to complement the human frankness of Arias's performance, ALBA consistently demonstrates its visual prowess and reserve through sparing dialogue and elegant camera work. Alba's story is masterfully documented through cinematography that captures exactly what is needed — the full truth about Alba's experience when it is appropriate, or just enough of it that we are left intrigued until it is fully revealed. While the cinematography is often unfussy, in the sense that very few gimmicks and tricks are used, this feels completely appropriate for such a human, social-realist piece.
As a debut feature, ALBA is an astonishing feat. The film moves elegantly through the young girl's story, and is so sparing and careful in its use of dialogue that it consistently generates intrigue and demands attention for its full length. Many of the film's core elements — performance and cinematography in particular — work in close companionship to deliver an overall product which is distinctive and well-rounded. Despite in some senses being a very classic coming-of-age story, ALBA has its own personality which blends a kind of nostalgic lyricism with an understanding of eccentricity and isolation.
Alba will be showing at the Arts Picturehouse on the 27th October at 17.30.
httpvh://youtu.be/yMEMHutUhOY