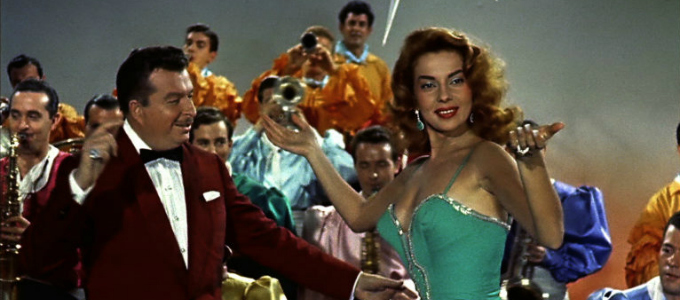 Toby Miller caught up with Cambridge Film Festival programmer Ramon Lamarca  to talk about cameras, Catalonia and the care-free nature of Catalonian society.
Toby Miller: At first glance this year's Camera Catalonia strand seems surprisingly carefree. Both  'Barcelona Summer Night' and 'Barcelona Christmas Night' are glossy ensemble dramas, which is not something I expected to see.
Ramon Lamarca: That surprise is completely intentional. Last year we showed two very, very arty films: 'All The Ways of God' and 'Long Way Back Home' – and I just wanted to include a couple of films that were perhaps a little more mainsteam, while also giving an angle on Catalan society.
Both 'Barcelona Summer Night' and 'Barcelona Christmas Night' are very well made films and interesting films. They have a freshness about them. The director, Dani de la Orden, is from the Catalonia School of cinema, and he's certainly always expressed a desire to make cinema that is quite universal in its appeal.  He's part of a new generation of Catalan filmmakers that are interested in commercial cinema.
TM: Tell me a little about 'Awaiting' and 'Virus of Fear', which are new works from two very interesting directors.
RL: 'Awaiting' is actually directed by a South American female filmmaker,  Daniela Féjerman. The flm is very good,  but actually the main interest for me was the performance of Nora Navas, who plays one of the two leads. I consider her to one of the best actresses working in Catalonian cinema, and we've shown her work in the festival before with 'Black Bread' and We All Want What's Best For Her'. And she is absolutely terrific in 'Awaiting'.
She really carries the film. The fact that the film is not set in Catalonia perhaps makes it more interesting. Instead it focuses on a Catalonian couple that is really struggling, in very hostile surroundings, through a very difficult adoption process. So what you see is a typical middle class Catalonian couple waiting to adopt in a situation which is actually based on  Féjerman's personal experience. It's a very well shot film and I think the audience is going to like it because it covers the issue of international adoption, especially from Eastern Europe – and what happens to this couple could really happen to any couple.
Meanwhile 'Virus of Fear' is directed by Ventura Pons – probably the most important working Catalan filmmaker.  The subject matter is again a very  difficult subject, as deals with child abuse, or the possibility of child abuse. Some people will read the plot and notice that  it is similar to Thomas Vinterberg's 'The Hunt', but the approach is, I think, completely different, though I can't tell you how without spoiling the film. But I think it does offer something completely different.
TM: The documentary 'Sex, Maracas & Chihuahuas' seems a pertinent film to be showing this close to the US elections, as it details the life of Xavier Cugat, a Hispanic immigrant that brought so much texture to American cultural life.
RL: That's very interesting, though I would probably use 'Latin' for this documentary, or, more specially, 'Cuban'. Because the music and rhythms that Xavier Cugat brought to Hollywood were Cuban, they were not Spanish or Catalonian.
But yes, Xavier Cugat is the band leader you can see in so many classic Hollywood musicals: he worked alongside Rita Hayworth, Fred Astaire, Ginger Rogers and most famously Esther Williams. What Cugat did as bandleader and a musician was mix the western heritage that he was entering into – hence the orchestra and the classical music – with the music from Cuba. The documentary is amazing, and its has been travelling the Film Festivals to much acclaim. It talks about the illusions of cinema. Cugat was a friend of Rudolph Valentino, and Valentino actually used Cugat to play the piano on those early silent movie sets so he could dance the tango properly. Cugat was around from the very early years of cinema, and then, wtth the arrival of sound, he went into the musicals, first for Columbia, then for RKO and then – most famously –  for MGM. It was for MGM that Cugat made his appearances as a band leader in the Esther Williams films
But also his life was very interesting. He played in Casinos that were owned by the Mafia. On occasion he would find himself dealing with Al Capone.  And his music is still valued tremendously; it's the music of Xavier Cugat that you can hear in so much of Wong Kar-wai's '2046'
TM:  How healthy is the outlook for current Catalonian cinema?
RL: I think every year we say its is worse, and I think we are right in saying this. There is a combination of factors: as we know the whole of the south of Europe is struggling financially. The only exception is perhaps France, which has a healthy appetite for home grown cinema. But countries like Spain, Portugal and Italy are struggling with their own productions and they increasingly rely heavily on co-productions with TV channels – who are going to ask for commercial cinema. Plus whatever help they used to get from the Governments are being cut to the various degrees of austerity measure that have been put in place. Culture is always one of the first sectors that get effected by budget cuts. This is also true for Catalonia, but is very sad for cinema across Europe.
The situation is also getting worse for seeing the films. I remember – when I was younger – arriving in London to see a variety of cinema from all over the world, in many languages, but now – as far as I know – only foreign filmmakers of the stature of Pedro Almovodar gets general releases. There isn't the variety of languages that I used to see in the past, which is sad because it that variety was important for understanding thew world.
The Camera Catalonia programme continues until the 24th October.